9 networking tips for introverts
Successful networking can be difficult for anyone, but it's especially challenging if you're introverted and shy by nature. Here, experts share networking tips that should make the process easier, if not completely painless.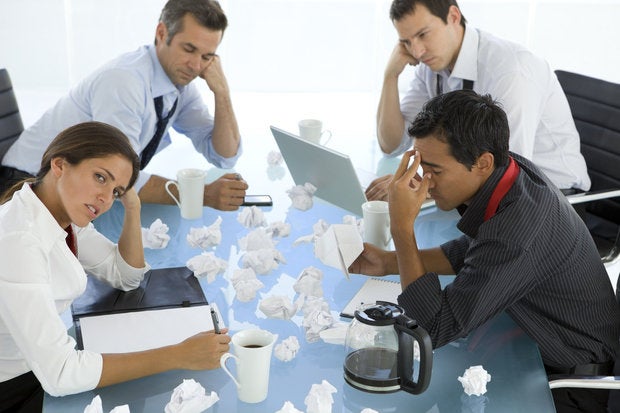 Networking, whether during a job search or simply to maintain professional connections and grow your network, can be stressful, even for the most outgoing, extroverted job-hunter. For an introvert, however, the process can be downright paralyzing. Even though introverts are often creative, thoughtful and work well with others, it often seems that extroverts have the edge when it comes to networking and making beneficial professional connections. But if you're an introvert, you can make networking more enjoyable and more successful by translating it into an approach that works with and not against their personality.
1. Find your personal networking style
Introverts shouldn't try to network like extroverts -- or like other introverts, for that matter, says Howard Seidelfrom Essex Partners, a firm that specializes in senior executive and C-Suite career transition. "Each person needs to find his or her own approach that works with their personality and level of comfort. For example, it can be helpful to attend smaller networking events at first, to reduce the chances of being overwhelmed," Seidel says.
"Don't pretend to be someone you're not," says Rona Borre, CEO and founder of IT hiring, staffing, and consulting firm Instant Alliance. When you're networking, it can help to be up front and honest about how intimidating the process is, and how it's difficult to break the ice with new people. Doing so can actually help you break the ice and forge a connection with whomever you're speaking to.
2. Take it one step at a time
Recommendations that emphasize networking by volume are often correct, but they can also be overwhelming for an introvert trying to start the process. "Introverts should concern themselves with getting through the first one or two networking meetings, and then the next three or four. Breaking down networking into lots of concrete steps can make a nerve-wracking process more manageable and less overwhelming -- don't get caught up thinking, 'How am I going to do this 50 or 100 times?'" says Seidel.
The same advice applies to the results you're expecting out of networking. "Many of my clients will say, 'I've been told I need to get at least two new connections from every person I speak to,' and they feel they've failed if that doesn't happen. I tell them not to focus on what they 'should' be doing, because that's someone else's opinion, and it can ratchet up their anxiety level," says Seidel.
3. Create an agenda
Unlike an interview where you are in someone else's meeting, networking is your meeting, and you are leading it. Planning out an agenda can help you guide the conversation and plan for specific outcomes.