Degree-free IT: Can college-skippers thrive in tech?
With college costs sky high and the IT job market red hot, some techies are skipping the sheepskin and heading straight to work. Is that a smart move or short-sighted?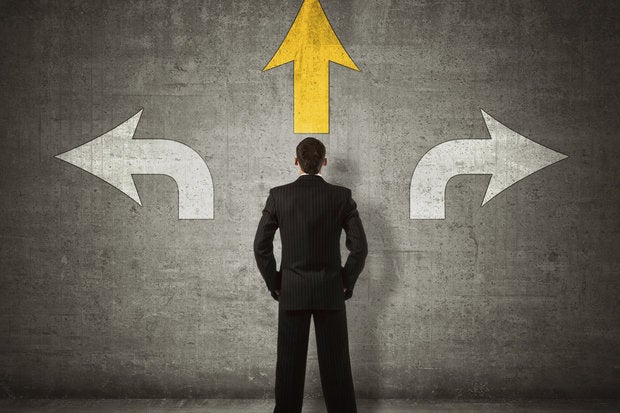 Mike Samaras has worked steadily in IT for a decade, starting when he was 17 and fresh out of high school.
He's worked in contract jobs and staff positions, held titles like junior systems administrator, desktop administrator, network engineer and systems administrator, and picked up knowledge of Microsoft Server and Windows, Cisco routers and EMC storage.
Now 27 and a senior systems engineer for Denver-based Frontier Airlines, Samaras says he's confident that his future prospects are as strong as ever -- despite the fact that he doesn't hold a college degree. "In IT, experience counts for more than a degree," he says. "It's about show me your skill set and what you have to offer.'"
That's a bold statement, but Samaras is not alone in making it. Data on the number of currently employed IT workers skipping the college route is difficult to find, but with tech workers in high demand, and college tuition and student loan debt showing no signs of abating, at least some techies -- and their potential employers -- are beginning to wonder if they need a college degree to make it in IT.
A 2013 national online poll (pdf) sponsored by the American Association of State Colleges and Universities that found 45% of respondents -- a mix of people in all industries, with and without degrees -- said they believe college was not worth the cost, while 41% said it was; 14% were undecided.
What's more, high-tech has long cultivated a reputation for welcoming renegades who take a pass on completing college -- think Steve Jobs, Bill Gates and Mark Zuckerberg. Then there's PayPal cofounder Peter Thiel, who earned a B.A. and J.D. from Stanford University but funds a fellowship that pays up-and-coming entrepreneurs $100,000 over two years to drop out of school and begin innovating on their own.
The story behind Samaras' decision isn't quite as dramatic, but is indicative of the mood in the marketplace. Samaras developed an interest in technology while a kid; as a teenager, he landed a tech-related internship -- an experience encouraged by his father, who is also an IT professional. Samaras then enrolled in college but dropped out after a semester, saying he was put off by the liberal arts requirements. He soon found contract work installing computers. He quickly picked up new skills and built experience on the job, which he says made career advancement possible.
He acknowledges that a college degree would likely help if he wanted to go into management, but he likes being a technician. He notes: "Every time I've submitted my resume for a full-time job I get a call back within a day." Plus, he says, he's not saddled by college debt -- a big plus, particularly given that the pace of technological advances can render college courses obsolete in a matter of years.