How to attract agile development talent
The agile framework for software development brings speed, flexibility and efficiency to IT-focused organisations. But finding and hiring agile talent requires that you shift your outdated mindset and change your hiring practices.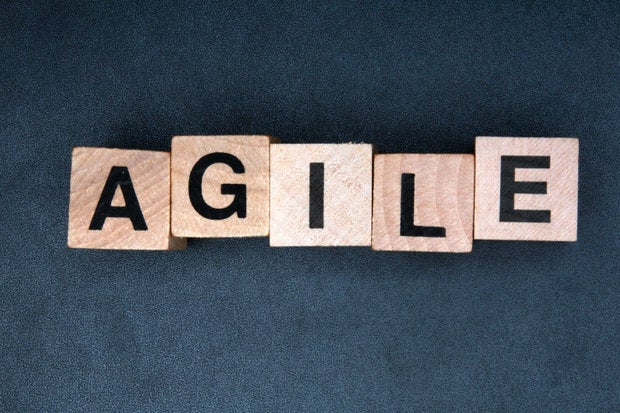 Credit: ThinkStock
Identifying, attracting and hiring software developers is tough enough in a booming IT job market, but finding the unique set of soft skills that classify developers as agile talent above and beyond their technical expertise -- adds another layer of difficulty.
The Agile Manifesto lays out four principles for better software development that places value on the following:
Individuals and interactions over process and tools.
Working software over extensive documentation.
Customer collaboration over contract negotiation.
Responding to change over following a plan.
The Agile Manifesto lays out four principles for better software development that places value on the following:
Modern Approach to Agile Development
The agile approach is a major shift away from the traditional "waterfall" approach to software development that relies on a strict, command-and-control mindset and therefore requires a different set of skills. Finding agile talent requires recruiters and hiring managers to change their own mindset, says Eric Winquist, CEO, JAMA Software.
Instead of banking solely on technical expertise and specialized knowledge, Winquist says companies that want to adopt an agile approach or beef up their existing agile framework must look for and attract developers whose work style, experience and attitude reflect the tenets of the agile manifesto.
"The tricky part isn't necessarily about where to find developers, it's about how to identify the agile 'mindset,'" says Winquist. "There are some technical skills that are necessary how to run a scrum, for instance but for the most part, we're looking for a personality profile; people who are curious, problem-solvers, very collaborative. Those soft skills along with great communication skills are what we want," Winquist says.
"The old notion of a software developer as a 'lone wolf' who holes up in a room and works for hours to finish a project solo that's not the way it works anymore; that's not preferable," Winquist says.
The agile framework addresses the need to adapt development strategies and techniques to an application-driven software market, as well as take into account modern-day business development practices, mitigate risk, lessen the chance of project failure and achieve greater speed, efficiency and, well, agility, says John Parker, CEO and founder of Enfocus Solutions.
"Agile takes out a lot of risk from the software development and delivery process," says Parker. "There's a lot more interaction between IT, the development teams, and their customers; with typical two-week intervals sprints between releases, it's much faster to develop and deliver a minimum viable product (MVP) and then, based on customer feedback, to adapt and rework, rather than wait to deliver a huge project in a 'big bang' scenario only to find it doesn't work, or isn't right for the business needs," Parker says.