How to tell if your company needs a chief digital officer
Transforming your business to a digital operation requires a dedicated professional who thrives as a change agent, a.k.a., a chief digital officer. Here's how to determine whether or not your organization can benefit from another executive in the new C-suite.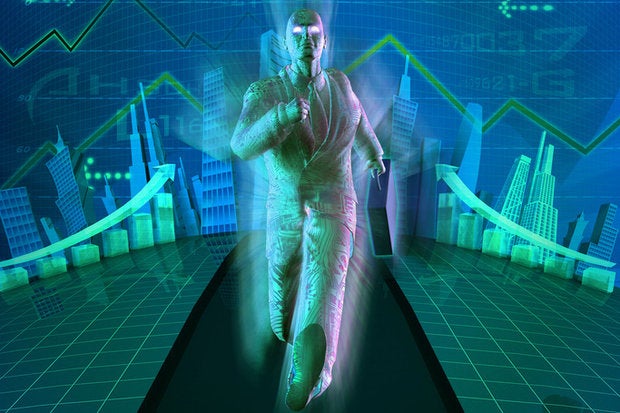 Companies in all industries are being pulled into the digital age. Customers now expect seamless experiences with the online products and services they use, and they will leave behind businesses that aren't able to meet those digital expectations. Companies such as Uber and Lyft are pushing out traditional taxi companies, for example. Cable companies feel pressure from cord-cutters. The ad industry is in flux due to ad blockers. And the list just goes on. If your organization doesn't make the right moves or acquire the right talent its days could be numbered.
Enter the chief digital officer (CDO).
The CDO role has been around for some time, but the position continues to evolve as the C-suite becomes more crowded. "The CDO owns identifying the key areas where digital transformation can dramatically improve the customer experience and is the influencer who drives that change to happen in the organization," says Mark Orttung, CEO at Nexient, a technology services provider that specializes in agile software development.
Who needs a CDO?
Four years ago at McGraw-Hill, a top educational publisher, the company's leadership recognized the need for new, more modern software and digital services for its clients. "The CEO decided that in order for McGraw-Hill to continue thrive it was important to service the world of education through robust and authentic learning technologies," says Stephen Laster, McGraw-Hill's first CDO. "He knew that strategically that needed to be the focus of McGraw-Hill as a learning science company." Laster is responsible for all of the company's product development. However, every organization breaks down C-suite responsibilities differently, so the scope of the CDO role varies from organization to organization.
A recent PwC's study on the CDO role found that the position has been implemented primarily at organizations in consumer-focused industries such as media, entertainment, food and beverage, and consumer products. The study also suggests larger companies are ahead of the curve with CDO positions.
Some critics also believe the CDO role is a fleeting one. "Most organizations don't need a CDO permanently," says Mike Cohn, CEO at Mountain Goat Software. "Given that the role is largely focused on transformations the role isn't needed in all companies. Some companies will never need a CDO."
So what kind of company does need a CDO? "Any large organization which doesn't already have a digital approach in its DNA," according to Orttung. "If you're not Google, Apple or a tech company, you should be looking at bringing in a CDO."
What makes a great CDO?
CDOs should help their companies usher in the digital age, or help them through some digital transformation, but are there defined skills and responsibilities for the evolving and sometimes vague title?