Sen. Ted Cruz wants minimum H-1B wage of US$110,000
Cruz's H-1B reform bill proposes raising wages and ending OPT.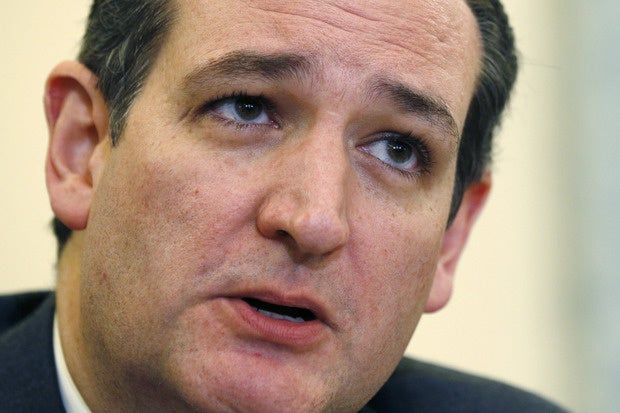 Credit: Kevin Lamarque/Reuters
U.S. Sen. Ted Cruz (R-Texas), who is seeking the Republican presidential nomination, has morphed from a vocal supporter of the H-1B program to a leading critic of it. He has done so in a new H-1B reform bill designed to raise the cost of hiring temporary visa workers.
This bill, released late Thursday, sets a minimum wage of $110,000 for H-1B workers, who currently can be paid well less than half that amount in some U.S. regions under prevailing wage rules. This base salary will adjust annually for inflation.
The legislative intent is to do more "to prevent employers from using the program to replace hard-working American men and woman with cheaper foreign labor," said Cruz, in a statement. The bill is co-sponsored by U.S. Sen. Jeff Sessions (R-Ala.), the chair of the Senate immigration subcommittee.
The bill also eliminates the Optional Practical Training Program (OPT), which provides a means to work via a student visa in the U.S. for at least 12 months. It prohibits employment authorization to anyone on student visa or F-1 status (who is no longer engaged in full time study) under the OPT program or a successor program, "without an express Act of Congress authorizing such a program."
Session called the OPT program "a backdoor method for replacing American workers," in a statement.
Eliminating OPT puts this bill at odds with the administration of President Barack Obama. Administration officials are now working to finalize regulations to give science, technology, engineering and math (STEM) students the ability to work in the U.S. under their student visas from the current 29 months to 36 months.
What makes Cruz's bill, titled "The American Jobs First Act of 2015," particularly important is its timing. This proposal by a major candidate seeking his party's presidential nomination may help raise the visibility of the H-1B issue.
This bill also sets Cruz clearly apart from fellow senator and presidential rival Marco Rubio (R-Fla.). Rubio has talked about the need to end "abuses" in the H-1B visa program, but remains a co-sponsor of I-Square bill, which seeks a major visa cap increase.
With this bill, Cruz joins program critics who say the H-1B visa is being used displace U.S. workers. Sessions' involvement gives the Cruz effort credibility as a serious visa reform proposal.
"The mass layoff of American workers at Disney, Southern California Edison, and many other companies -- who were then forced to train their foreign replacements -- underscores that our political system has failed in its duty to protect our own people," said Sen. Sessions, in a statement.