Your tech employees aren't happy? Here's how to fix it
Dice conducted a study of tech workers to find out what makes them the most unhappy in regards to their careers. Turns out most of it is pretty easy for employers to fix.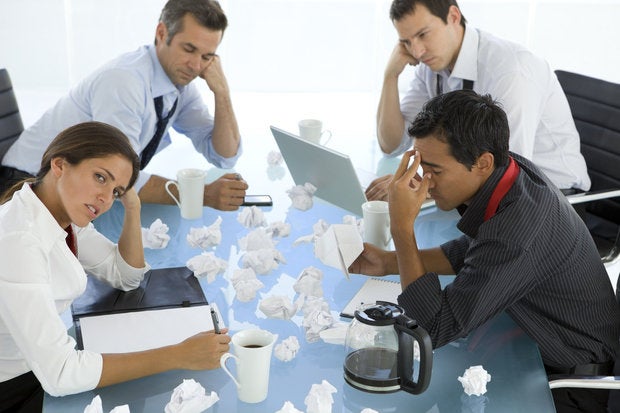 There's a lot to job satisfaction. Work-life balance, culture and career growth are just as important as the salary and benefits. Add to that the fact that unhappy employees are directly related to high turnover rates, which is expensive and impacts the company's bottom line. To avoid that risk, businesses need to adopt a strategy to address problems that are driving employees away.
To help you build that strategy, Dice surveyed 1,600 technology professionals in the U.S. to figure out what impacted their satisfaction levels at work, including factors like commuting, cost of living and work-life balance.
Expensive tech hubs
Technology hubs tend to center around major cities, and major cities are expensive. That means tech employees are faced with expensive -- and limited -- housing options, as well as commutes with a lot of traffic. In the study, only 12 percent of tech employees working in major cities felt there was enough housing available in their city, while 23 percent of those working in non-major tech cities felt the same about where they lived. Similarly, 43 percent of those living in tech hubs cited not being able to afford housing, while only 20 percent living in non-major cities said the same.
These expensive tech cities also come with traffic, with 48 percent reporting that they deal with significant traffic and congestion on their commute, while only 32 percent of those living in non-major tech hubs said the same. And if you think public transit is an option, only 8 percent felt that their city offered ample mass transit options and only 2 percent cited carpooling as an option.
While there isn't anything a company can do to alleviate the traffic issues in a major city, businesses should instead focus on giving employees flexibility to work around their commute, according to Dice. The company also states that businesses need to counter the expense of living in a major tech city with competitive salaries, bonuses and on-site childcare so employees feel less stress about the overall cost of their living situations.
Dice also suggests offering incentives to commuters like shuttles, reimbursement plans or adjusted hours to get in and out before traffic is at its worst. Ultimately, businesses need to be understanding and sympathetic to employee's needs, or they could quickly find their talent leaving for other companies.
Unhappy employees are looking elsewhere, because they can
It's understandable that if employees find it difficult to get to and from work, or to even afford the cost of living in the city in which they work, they're going to look elsewhere. And tech employees know that they are currently in high demand, says Dice. Nearly half the respondents in the study reported that they would move to another city for a new job.