12 bad habits that slow IT to a crawl
Bottlenecks always seem born of the best intentions, but they must be rooted out -- and broken.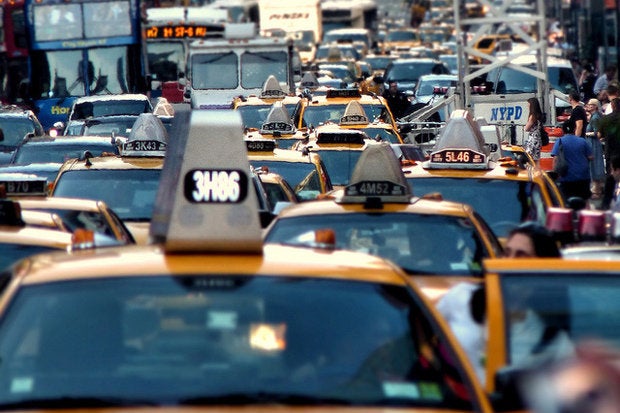 Credit: flickr/joiseyshowaa
It's time to face a cold, hard fact: Your IT department is too slow. It's the result of good intentions gone bad, but in business, intentions don't matter.
When is IT too slow? Whenever any part of the business has to wait for IT to deliver the goods, that's when. The magic buzz phrase these days may be "time to value," but the true guiding principle is "ahead of your competitors." If IT keeps that from happening, you can bet your organization's business executives have lost patience with you.
Want to speed up your IT department? Start by getting rid of what slows it down -- in a word, its bottlenecks. Here are a dozen places to start your search. Ignore at your peril.
Bottleneck No. 1: Governance
Committees are the old governance. As governance sets the pace for everything IT does, and committees slow down everything they touch, making committees the centerpiece of governance dooms IT to a snail's pace in spite of anything else you try.
Start with size. Every additional committee member slows down decisions; more than five members and progress slows to a crawl as the possibility of consensus disappears entirely.
It's worse if committee members consider themselves not IT leaders but representatives of a constituency that otherwise might not get its fair share. This sort of committee will argue forever instead of solving shared problems.
Then there's the meeting schedule. It's the metronome that sets the pace for every project the committee governs. If a committee meets monthly, then anything waiting for a decision waits a month. How many projects do you have under way that could thrive with a bottleneck like that?
How to solve this? Make culture the new governance. Think of it as the lane markers on the road, relegating steering committees to the role of guardrails -- when all else fails they're there to keep IT from plummeting into the chasm, but only when all else fails.
Let culture do the heavy lifting instead. If everyone understands what's most important and knows to focus on it, most governance becomes superfluous.
Bottleneck No. 2: Multitasking
There's a simple rule for employee multitasking: Don't do it!
This is especially true for software development projects, where studies suggest every interruption costs 15 minutes of lost developer productivity. But what's true for app dev is equally true for every other situation where IT staff have to concentrate.
The challenge isn't knowing that you have to avoid multitasking; it's how to avoid it. The answer lies in the enterprise program management office. It should have one inviolable rule: All projects have to be fully staffed or they can't launch.