A day in the life of a social CIO
University of Mississippi Medical Center CIO David Chou mostly sticks to the morning and evening hours for his social media efforts, but that's just one way he makes Twitter and LinkedIn work for him. Here's inside look at a day in the life of a social IT leader.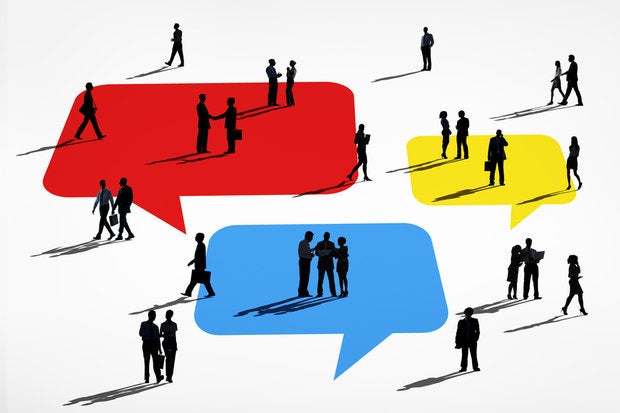 David Chou upped his activity on social media sites about four years ago when a new job in Abu Dhabi imposed a vast physical separation between him, colleagues and important emerging trends in healthcare IT back in the United States. He's been a daily Twitter and LinkedIn user ever since.
Social media empowered Chou to establish strong relationships with other influencers and leaders in his industry. Now, with a couple years under his belt as CIO of the University of Mississippi Medical Center (UMMC), Chou also uses social networks to recruit talent, promote his department and its accomplishments, communicate internally with staff, and comment on emerging trends.
"I have a department of about 400 folks here, so the ability to talk to every individual employee is not easy," he says. "I try to utilize social as one of those spaces to put out my thoughts about where we're headed, some of the strategy initiatives and also share articles related to industry trends so folks can keep up on what's going on."
Chou's daily social media routine begins in the early morning, before work, and then resumes in full force following his workday. "Social media is not something you can just say, 'I'm going to spend an hour with,'" Chou says. "You really live it."
Twitter as a dynamic news feed, recruiting tool for CIOs
Twitter is now Chou's go-to news feed in the morning, and he uses it to find the latest updates, news articles and commentary on the IT industry. "Twitter is a good place for people to share ideas, or what's on their mind, and you can engage with the thought leaders," he says.
"Most of the Fortune 500 companies' CEOs or executive teams are on Twitter sharing what's going on with their industries, and what's going on with their organizations, so that's where you get a real good glimpse of their views," he says.
Chou takes social seriously, but he doesn't feel the need to post, or check in, every hour. "People always believe that people who are extremely engaged in social are on it 24/7," he says. "If I have a five-minute or 10-minute gap. I will take a look at what's going on, I'll check my notifications, but I'm not constantly on my phone checking the social stream."
Participation and casual observance are equally valuable, Chou says, so he tries to strike a balance between listening and contributing to online discussions. And he takes new job candidates' social presence into account before hiring. "I tend to like to hire employees that are really active on social because it just shows another level of engagement."