CIOs share their secrets to unplugging on vacation
IT executives have learnt how to build strong, reliable and trustworthy teams so that no one person is the single point of contact. That not only allows for more efficiency, it lets CIOs unplug on summer vacations.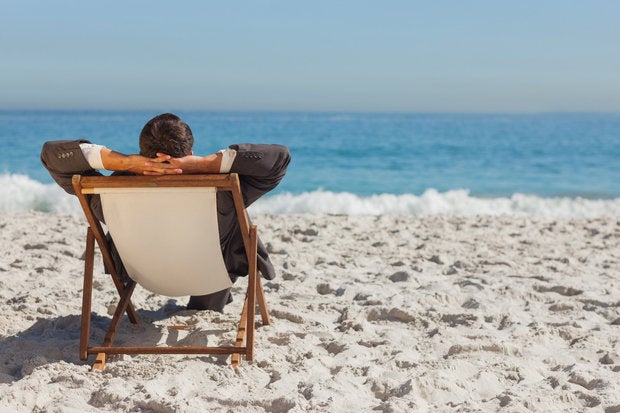 Reconfiguring infrastructures, transitioning to the cloud and cross-training staff are some measures that CIOs and other tech executives have taken to reduce stress in the IT department and improve the business in general.
Stress, when it forces people to learn time-management strategies and make processes more efficient, can be a good thing. However, stress can also be a health risk and lead to burnout in the workplace.
Over the past few years, IT professionals and executives have learned how to build strong, reliable and trustworthy teams so that no one person is the single point of contact. Cross-training staff and building in redundancy has proven to be a critical step toward achieving a better work-life balance for executives and their staffs.
According to a recent survey conducted by TekSystems, a provider of IT staffing solutions, "When on vacation, 83 percent of senior-level IT professionals say they are not expected to provide any availability, up considerably from the 30 percent that said the same in 2014."
But is there a difference between feeling obligated to connect and needing to connect in order to feel at ease?
"It's funny. I have a picture of me in Cancun sitting on the beach with my ThinkPad," says Mark D. Johns, CIO and IT director at First Winthrop Corporation. While CIOs like Johns are getting away from the office and turning off the work icons on their phones, whether they can enjoy themselves and completely unwind depends on many factors.
The challenges of disconnecting
"I am able to disconnect. I still check in using my iPhone and laptop, but I try not to be too obsessive about it," Johns says. Letting go can be a challenge, because, he says, a couple of times he has been away and received that critical call. "Can I enjoy myself? Depends on the business cycle," says Johns. "The intensity level of an issue that escalates to my desk makes it more difficult."
Johns says that he has great people working for him. In order to ensure that things run smoothly, he "hired a great staff, smart people who are proactive. We have a flexible workforce, we build in redundancy, we cross train and we utilize consultants."
Being able to trust a talented and reliable team is one reason why executives can get away from the office with confidence and focus on their families. Knowing that they can trust their team to deal with critical issues takes the pressure off while they are trying to achieve a work-life balance.
John Glennon, CIO of the Massachusetts Gaming Commission, agrees. Glennon says that he is able to enjoy his down time because he has a great team. "I have an outstanding staff who know when to escalate issues. My concerns are more about management of unexpected issues than day-to-day operations," Glennon says.