Gift guide: The 15 best books of 2015 for IT leaders
Whether you're looking for stocking stuffers for a friend, a Secret Santa gift for a coworker or even just a present for yourself, you can't go wrong with one of these books for business-minded bibliophiles.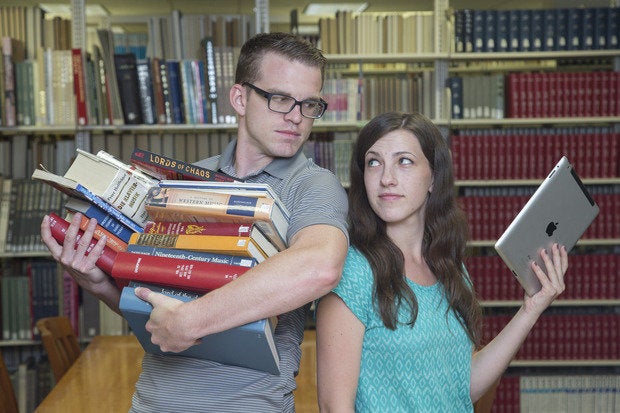 Credit: BYU
The holidays are a perfect time to invest in your own education. These books – whether you buy them on your own or ask for them as a gift – will give you keen insight as an IT leader coming into the New Year. Some challenge the notion of whether employees should be treated as assets, others provide a wealth of research about digital distraction and the rise of machine learning.
1. Reclaiming Conversation: The Power of Talk in a Digital Age – Sherry Turkle
MIT professor Sherry Turkle examines how our gadgets are distracting us from having real conversations with people in life and at work in her groundbreaking book. It's a brilliant study because it contains so many powerful examples culled from hundreds of interviews.
Pages: 448 (hardcover)
Publisher: Penguin Press
2. The Smarter Screen: Surprising Ways to Influence and Improve Online Behavior – Shlomo Benartzi & Jonah Lehrer
This brilliant and well-researched book is about how our fascination with "screens" has led us to make rash decisions and impulse purchases. It examines how color, the position of icons and features, and other subtle cues impact our decisions and could lead to better ones.
Pages: 256 (hardcover)
Publisher: Portfolio
3. Road to Character – David Brooks
Set aside a day or two to read the Road to Character. It's a mainstream book with stories about how well-known figures like Dwight Eisenhower acted with character. For IT leaders, it's a lesson in seeing beyond the spreadsheet and evaluating life in terms of character development.
Pages: 320 (hardcover)
Publisher: Random House
4. Elon Musk: Tesla, SpaceX, and the Quest for a Fantastic Future – Ashlee Vance
Be careful before you read this biography of Elon Musk: It sucks you right into the narrative and becomes a page-turning epic of how the famous entrepreneur built his companies. What's amazing is how author makes you feel part of the discovery process.
Pages: 400 (hardcover)
Publisher: Ecco
5. Everybody Matters: The Extraordinary Power of Caring for Your People Like Family – Bob Chapman & Raj Sisodia
Everybody Matters achieves the near impossible: It makes a long and winding story about acquisitions and financial strategies and makes it seem personal. It's a book about treating employees not as pawns to be shuffled but as people with real talents and gifts.