How to win the war for IT talent
The battle to hire IT professionals is only going to get more brutal in 2016. Even IT heavyweights are struggling to find IT talent and are exploring unorthodox methods for sourcing and screening.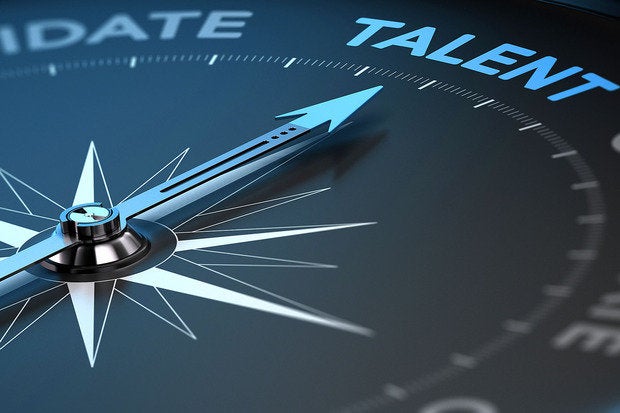 The global war for IT talent is only going to intensify in 2016.Even IT heavyweights like Adobe and Facebook struggle to adequately source and screen enough engineering talent to meet the demand for these skills. Some IT companies are leveraging unorthodox methods to solve the problem. Here are three ways to approach the problem.
Focus on skills
Finding IT talent with the right skills and the experience is one of the major problems IT companies face, not because there's a deficit of skilled programmers, but because companies are using archaic methods to source and screen talent, says David Park, vice president of products and growth at HackerRank, a skills-focused technical recruiting platform.
"The traditional ways companies are looking for talent aren't good at finding who's going to be a good fit. Resumes, cover letters, even interviews are bad for the company and they're bad for developers because they aren't focusing on what skills someone has," Park says.
In some cases, this process can actively discourage programmers from applying -- who wants to struggle through the process? Some companies are trying to identify talent using hackathons, but it's a method that excludes companies not large enough to fund extensive travel and also developers who don't have the time, energy or money to participate -- often for days at a time -- in these competitions, says HackerRank co-founder and CEO Vivek Ravisanker.
HackerRank recently launched a new jobs platform that's skill-based, Ravisanker says. Participating IT companies will create role- and job-specific coding challenges. However, with the new HackerRank Jobs features, programmers are incentivized to accept these coding challenges with the promise of an interview and, possibly, a job offer, Park explains.
HackerRank jobs will launch with approximately 40 companies on board initially, with plans to ramp up to about 400 over the next year, says Ravisankar. Companies who participated in beta testing and who've signed on for the initial launch stages include VMware, Atlassian and Uber. To further entice programmers, Park says, HackerRank will provide a guarantee with the platform's launch - anyone who successfully passes a company's coding challenge will receive a call-back from that company within five business days. Companies will also receive ratings on the platform from programmers, so the more quickly they engage with interested developers, the better, Park adds.
"If you're a developer, this makes it much easier to apply to companies you are interested in. If they're doing the code challenges, passing those, they'll get a call back. And from a recruiter perspective, it's much more efficient. Rather than scouring so many resumes, wondering if people are worth it and spending time on dead ends, you can spend your time on the number of qualified candidates who have passed the test," Park says.