HP and IBM rated top IT outsourcing service providers
HP and IBM have received the highest industry Net Promotor Scores, meaning IT outsourcing customers are much more likely to recommend them than other service providers.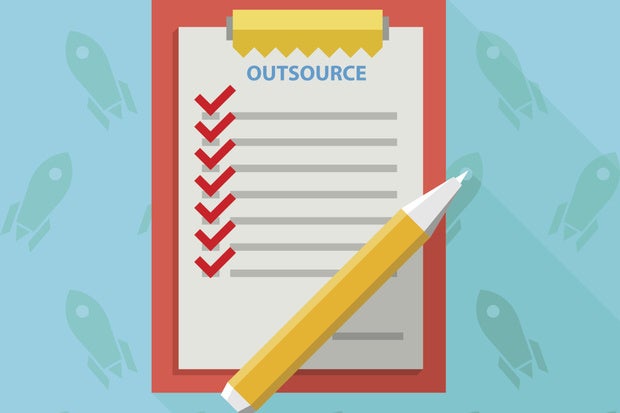 HP Outsourcing has the highest Net Promoter (NPS) score among IT service providers, according to a 2015 analysis of NPS scores among corporate technology vendors recently published by the Temkin Group.
A company's NPS is considered a measure of customer loyalty and has been proven by some to be a leading indicator of corporate growth. Customers are asked to rank the likelihood they would recommend a brand to a friend or colleague on a scale of 1-10. Those who answer 9 or 10 are considered promoters: loyal enthusiasts who will keep buying and refer others to the company, thereby fueling growth. Respondents who answer 7 or 8 are considered passive customers: satisfied, but unenthusiastic and vulnerable to competitive offerings. Those who answer between 0 and 6 are detractors: unhappy customers who can damage a brand and impede growth with their negative word of mouth. The NPS is a straightforward calculation achieved by subtracting the percentage of detractors from the percentage of promoters, ranging range from -100 (all detractors) to 100 (all promoters).
HP Outsourcing had a score of 52, according to the Temkin Group, which has been evaluating NPS results for 62 vendors for the past four years. The top IT vendor overall was SAS Institute, which scored a 57. Other outperforming IT service providers were IBM Global Services, Oracle Outsourcing, and Dell Outsourcing, all of which scored at least five points above the IT vendor average.
HP, particularly the company's legacy EDS outsourcing unit (which HP acquired in 2008), and IBM Global Services have had consistently high NPS results relative to their peers for some time, says Bruce Temkin, managing partner of the Temkin Group.
Accenture finishes at the bottom
Accenture Consulting had the lowest NPS score, not just among IT service providers but among all the technology vendors in the report, with a score of just one. In fact, the other four lowest scoring vendors were also IT service providers: CA Technologies, Hitachi, Wipro and Deloitte all had NPS scores below 10.
While the scores for IT vendors overall improved to an average of 31.8 in 2015—an increase of more than eight points after two straight years of declining scores—many IT service providers (including Unisys, Capgemini, CSC, Cognizant, Infosys, ACS and Tata Consultancy Services) ended up on the bottom half of the list, according to Temkin.
The Temkin group also surveyed 800 IT decision-makers from large North American firms to learn about their relationships with their technology providers in order to determine the link between NPS and customer loyalty, customer satisfaction and other aspects of a good customer experience. "We often find a strong correlation between NPS and satisfaction if the satisfaction score is calculated in a similar manner to the NPS score. What's a more telling question is whether or not NPS correlates to customer loyalty," says Temkin.