The White House's US$100 million, H-1B funded tech job plan comes under fire
Obama administration says there are 545,000 IT job openings, but experts question that number.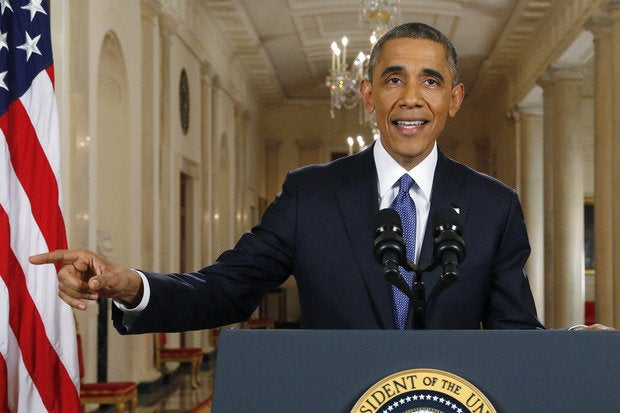 President Obama announcing his executive actions on U.S. immigration policy during a televised address from the White House. Credit: Jim Bourg/Reuters
The White House has established a $100 million program that endorses fast-track, boot camp IT training efforts and other four-year degree alternatives. But this plan is drawing criticism because of the underlying message it sends in the H-1B battle.
The federal program, called TechHire, will get its money from H-1B visa fees, and the major users of this visa are IT services firms that outsource jobs.
Southern California Edison, for instance, is in the final phase of cutting 500 IT jobs as it shifts work to two India-based offshore providers. Many of the IT workers at the utility have had to train their visa-holding replacements.
Another source of controversy will be the White House's assertion that there are 545,000 unfilled IT jobs. It has not explained how it arrived at this number, but the estimate will likely be used as a talking point by lawmakers seeking to raise the H-1B cap.
The government has been using H-1B fees all along to award training grants. But TechHire seems more focused, particularly on helping IT and coding training programs at community colleges and private boot camps.
President Barack Obama said in speech Monday in Washington that the program's goals are "to help employers link up and find and hire folks based on their actual skills and not just their resumes. It doesn't matter where you learned code, it just matters how good you are in writing code.
"If you can do the job, you should get the job," he said.
This sentiment was applauded by some of the groups that provide fast-track training. Dev Bootcamp, which has a 19-week curriculum that teaches the skills needed to work as a Web developer, believes it "validates the role" of accelerated training programs, said Hilary Wells, a spokeswoman for firm.
The $100 million will be made available through grants distributed by the Department of Labor to organizations, employers, training institutions and others that address the White House goals.
The announcement arrives at the same time lawmakers have been fighting over raising the H-1B visa cap.
"It is a profound irony that the White House is funding this initiative through the hiring of foreign guest workers," said Stephen Miller, a spokesman for U.S. Sen. Jeff Sessions (R-Ala), who has been critical of legislation to increase the H-1B cap. "I imagine this will be of little comfort to the California Edison workers asked to train their H-1B replacements."
Making matters worse, said Miller, is the White House support for raising the H-1B cap, "meaning that countless more Americans who pursue IT careers will find themselves locked out of the profession to which they have devoted their professional lives."