10 hottest tech skills for 2016
Gunning for a banner year in IT? Make sure you have these skills in your toolbox.

Credit: Richard Borge
The IT team at HRHCare has seen its workload rise in recent years, as the Beacon, N.Y.-based nonprofit has added facilities and expanded its services.
Eric Brosius, the organization's vice president of technology services, wants to expand the staff so his team will be able to cope with the added responsibilities and tackle new technology initiatives.
Specifically, Brosius says he wants to add another six or seven full-time people to his staff of 17 full-timers. His first hiring priority: two tech support folks. Then he wants to hire someone with architecture skills and experience working with software-as-a-service and cloud-based offerings to guide operations as the organization moves out of its own data center into a colocation site.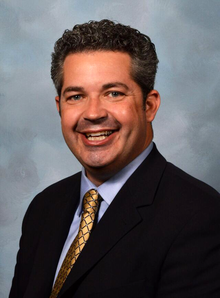 Eric Brosius, vice president of technology services, HRHCare
The results of Computerworld's Forecast 2016 survey suggest that Brosius will face stiff competition for top talent when he goes to recruit people: 37% of the 182 IT professionals who responded to the survey said they likewise plan to increase head count in the upcoming year -- that's a significant jump from last year, when only 24% said they planned to add new staff. Moreover, 24% of those polled this year listed "attracting new talent" as first among their business priorities for the next 12 months.
Complicating the recruiting challenge for Brosius is the fact that he's looking for people with three of the 10 skills most in demand among survey respondents who plan to hire new employees in the next 12 months: IT architecture, tech support and cloud computing.
John Reed, senior executive director of IT staffing firm Robert Half Technology, confirms that hiring managers could be facing a challenging year. "The market has been really strong, and we're expecting it will stay that way for the foreseeable future," he says. "I don't think you'll see explosive growth, but you'll see single-digit growth in demand, consistent with what we've seen over the past few years."
How to cope? Companies will need a comprehensive recruiting strategy in order to bring in great workers. They'll also need to put a lot of effort into retention so they won't have their best people walking out as new hires are walking in, Reed says. "If you have that two-pronged approach, you're probably going to be OK," he says. "You're certainly going to do better than most."
IT job seekers, on the other hand, are sitting pretty heading into 2016, Reed says, because salaries rise when demand for talent exceeds the supply of qualified professionals. Robert Half Technology is projecting a better than 5% increase in IT salaries for the next year.