Adobe rebrands iOS consumer productivity apps
Where do you go when Microsoft Office and Google Docs are not enough, but Adobe Creative Cloud is too much? Adobe hopes you'll turn to Spark, a new integrated suite of storytelling web and mobile apps for creating and sharing visual content online and via social networks.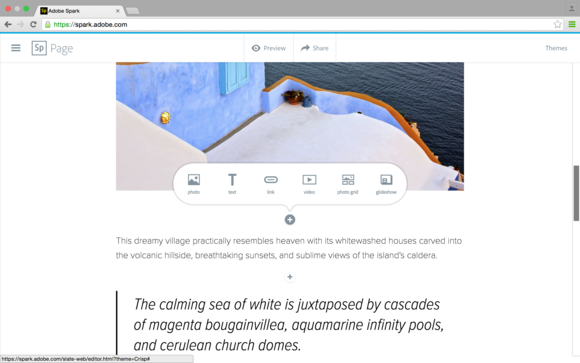 Folks without design skills can start by accessing spark.adobe.com in the browser and logging in with Google, Facebook or an Adobe ID. Preferred browsers include Safari, Chrome and Firefox. Spark automatically syncs content between devices and browsers, regardless of where they were created.
With Spark, Adobe is also inaugurating two collaborative relationships: one with Facebook Blueprint, an international education and certification program focused on assisting with marketing initiatives on Facebook and Instagram, and Change.org, a petition-based social change platform, to help create training materials for its users.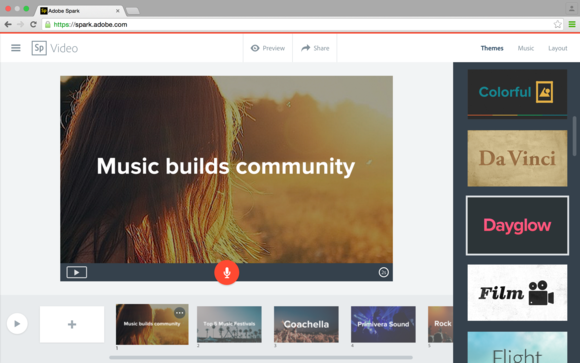 Why this matters: Adobe is intent on widening its reach beyond the creative pro market to include a broad spectrum of consumers whose advanced creative and social networking needs outpace their training, capabilities, and budget. These users have distinctive and critical messages, seek multiple forms of public expression and require a consistently polished and professional social media presentation. When you can't go to art school to learn multimedia design, Adobe Spark can lend a strong hand.
Adobe Spark is available at Spark.Adobe.com. All iOS companion apps are free and available for download worldwide in English only. While Spark is officially part of Adobe Creative Cloud and employs some of its technologies, users do not need a Creative Cloud subscription to use it.
Source: Macworld AU