App Store subscriptions don't solve problems for most developers
While any app has the potential to offer subscriptions under Apple's new guidelines, most apps can't take real advantage.
Most apps don't offer a benefit to either continuously paid or brief periods of on-demand access to a relatively modest amount of new stuff. Thus, developers would have to license or create libraries of sufficient size to seem valuable, build new services or switch to a continuous development mode for features offered only to subscribers.
Early reactions from developers
I talked to James Thomson, the developer of PCalc, an app available on every Apple OS, about how he could see subscriptions playing into a utility app like his. While he'd love to have recurring revenue, instead of funds just from new purchasers or infrequent releases of new major versions, he can't see a path for PCalc, but he's eager to get more detail at WWDC.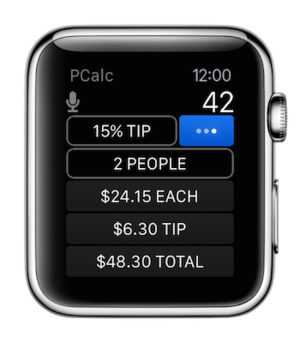 An app like PCalc could extend itself into the cloud, offering subscribers access to high-performance GPU-based server computation of algorithms, but that's not the core of Thomson's program and would appeal to a different audience.
Game developers may find subscriptions particularly welcome, though, because it's a much easier switch from buying packages of permanent IAP upgrades, like unlocking levels, to a set of all levels, which are accessible only while subscribed, while the developers continually release new ones. Apple's options for multiple tiers of simultaneous subscriptions would also let game devs differentiate what set of material players can access, or in a MMOG or other online game, what sort of tools, weapons and powers someone starts with.
The maker of Monument Valley, ustwo, faced bad reviews and a fair amount of criticism when it released new levels for its gorgeous game from customers who apparently expected to receive free additional content forever. (The negative effect didn't seem to last.) A subscription offering may have reduced that criticism substantially, and given the company an incentive to release more levels at regular intervals, funded by predictable income.
Companies with existing libraries of content that they can make available to subscribers will have an easier time, because this lets them extend what they likely already offer via desktop and web apps. Adobe already allows what are effectively on-demand subscriptions to its Creative Cloud suite of software, cloud storage and cloud services, and subscriptions would fit in perfectly for its iOS apps.
It's also possible recurring subscriptions could make it easier for developers to handle patronage. Arment, The Magazine's creator, rolled out one-time IAP purchases in Overcast 2, asking people to support the app by purchasing one. The app reminds users when the period is up. Originally,Overcast 2 offered no benefit for the IAP; version 2.5 added a dark theme and cloud-based uploads of user audio files.
It wasn't clear at the time whether Apple specifically allowed IAP-based patronage, but it didn't reject the app nor subsequent developers who pursued the same course. IAP subscriptions may set a higher bar for requiring utility, but it also can legitimise this as a way to allow patronage.
Previous Page 1 2 3 4 Next Page