BlackBerry touts enterprise software sales
BlackBerry's revenues from licensing software and technology to enterprises have become a bright spot in the company's continuing financial recovery.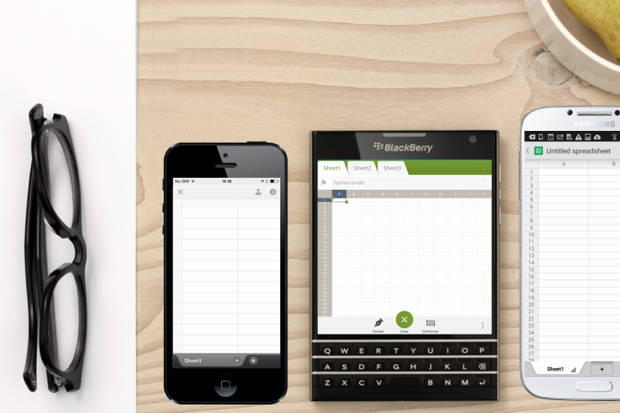 BlackBerry's Passport phone has been "selling steady," said CEO John Chen during today's earnings webcast.
Credit: BlackBerry
BlackBerry's revenues from licensing software and technology to enterprises have become a bright spot in the company's continuing financial recovery.
The company reported software and technology licensing revenues of $137 million for BlackBerry's first quarter, a 150 percent increase over the same quarter a year ago.
Overall revenues, however, were $658 million, well below the $966 million from a year ago. BlackBerry also reported a 5 cents per share earnings loss for the quarter, greater than the 3-cent loss predicted by Wall Street analysts.
"While there's a lot of work to be done in the next four to six quarters, we're definitely on solid financial footing," CEO John Chen said during a question and answer session on a webcast. "We're making good progress on distribution, on product portability and there's solid growth in the software business...On the software side, we're obviously quite pleased with the quarter."
For the entire fiscal year, which ends in February 2016, Chen predicted that software revenues could hit $500 million, not including another $100 million from BlackBerry Messenger.
In another step expected to further BlackBerry's software position, BlackBerry and Cisco announced they had entered into a long-term patent cross-licensing agreement covering their respective products and technologies. Terms were not disclosed.
"Cross-licensing is an effective way for technology companies to assure freedom of operation and help remove concerns about patent litigation," said Dan Lang, vice president of intellectual property at Cisco, in a statement.
Chen ticked off a series of new customers for his company's latest software products, including BlackBerry Enterprise Service (BES) 12 and its Enterprise Mobility Management (EMM). He said many customers are in government or financial sectors and unwilling to disclose their vendor relationships, but he did name Royal Bank of Scotland as a new customer.
"RBS is an important win..for [our] mobile management," including for all BYOD [Bring Your Own Devices] across iOS, Android and BlackBerry, Chen said. "RBS chose us for our superior cross-platform security."
Overall, Chen said, BlackBerry had 2,600 enterprise customer wins in the quarter, and around 40 percent were new customers who had not already used previous BES products.
When asked to react to a recent lowered ranking from Gartner analysts on BlackBerry's EMM products, Chen said, "We respectfully disagree with their view...we have a lot more installs and licenses than a lot of our competitors and a much broader set of technologies." A senior BlackBerry executive recently had criticized the Gartner "magic quadrant" findings in a blog post.
Chen also touted a recent announcement that Intel has used BlackBerry's QNX operating system to accelerate the development of automotive technology for advanced drive assistance systems, digital instrument clusters and infotainment systems. "That Intel picked QNX speaks volumes about our technology," Chen said.