CIO tackles analytics to bolster business architecture
Workday's Diana McKenzie is plotting a data management strategy that will help the company better serve its customers and get into the black.
Workday CEO Aneel Bhusri has kicked off his last two senior management meetings by emphasizing the importance of maintaining corporate culture. He pulled up his iPad, consulted Workday's dashboards and talked about the talent the company is hiring and perhaps some relevant business trends. He also discussed what is working well at Workday and what isn't.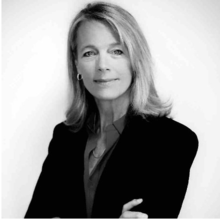 Workday CIO Diana McKenzie.
Such meetings are a breath of fresh air for CIO Diana McKenzie, who joined the cloud application provider in February after spending the first three decades of her IT career in the more conservative biotechnology industry. "I've never had an experience where the CEO has been the one that has been championing that conversation from the top down," McKenzie tells CIO.com. "It gives me great confidence that this company is going to be able to grow and maintain the culture that is so special to how we became who we are."
McKenzie is looking to make her own mark on Workday's corporate culture by embarking on initiatives intended to better position it for profitability. Despite growing revenue to $1.2 billion in 2015 from $134 million in 2011, the maker of human resources and ERP software has struggled to get into the black. Net income has decreased from -$80 million to -$290 million during the same period. That can make for some tense moments for a young company competing with the likes of Oracle, SAP and a cadre of native SaaS rivals.
Big data means big opportunities
Workday 1,100 customers, including Bank of America, Kohl's and Pfizer, generate large volumes of data about how they use the company's software. This includes anything from how often an human capital mangement or ERP app is accessed, as well as from what device it is accessed. And Workday itself creates and stores a lot of data, from information on how its sales team uses Salesforce.com to land and manage clients to trouble and maintenance alerts filed and stored in ServiceNow's IT help desk software. But McKenzie says the data is still relatively siloed. By democratizing data – essentially making it accessible across the enterprise -- the company can better glean insights, both about how customers consume its application, as well as about how the company operates.
"A lot of data that tells us where we have opportunities to run the business more effectively and efficiently sits within a number of our platforms," McKenzie says. "Our ability to mine that to inform ourselves about where some of those opportunities might be is very important to us," McKenzie says. For example, Workday could take data it accumulates on how customers are interacting with an app to improve the product.