Cybersecurity spending outlook: $1 trillion from 2017 to 2021
Cybercrime growth is making it difficult for researchers and IT analyst firms to accurately forecast cybersecurity spending.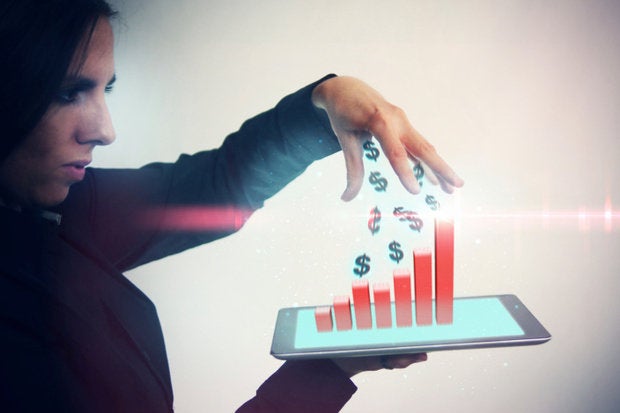 DISCLOSURE: Steve Morgan is founder and CEO at Cybersecurity Ventures, and Editor-In-Chief of the Cybersecurity Market Report.
Worldwide spending on cybersecurity is predicted to top $1 trillion for the five-year period from 2017 to 2021, according to the Cybersecurity Market Report, published by Cybersecurity Ventures.
"IT analyst forecasts are unable to keep pace with the dramatic rise in cybercrime, the ransomware epidemic, the refocusing of malware from PCs and laptops to smartphones and mobile devices, the deployment of billions of under-protected Internet of Things (IoT) devices, the legions of hackers-for-hire, and the more sophisticated cyber-attacks launching at businesses, governments, educational institutions, and consumers globally" according to the new report.
In early 2015 Inga Beale, CEO at the British insurer Lloyd's, claimed that cybercrime was costing businesses globally up to $400 billion a year. Several months later Juniper Research released a report which said cybercrime will cost businesses over $2 trillion by 2019.
Microsoft CEO Satya Nadella stated $3 trillion of market value was destroyed in 2015 due to cybercrime.
Rob Owens, senior research analyst for security and infrastructure software at Pacific Crest Securities, recently told Investor's Business Daily that he sees pent-up demand for cybersecurity spending.
He says companies still aren't spending enough on security. "I think security has been an under-spend area for decades. You're spending about 3% of your capex (capital expenditures) that's focused on IT on security. That's relatively low."
Cybersecurity Ventures confirms Owen's viewpoint, and anticipates a major uptick in cyber spending -- to the tune of 12 to 15 percent year-over-year growth through 2021, compared to the 8 to 10 percent projected over the next five years by several industry analysts.
Gartner projects the overall security market will grow at a 7.8 percent CAGR (compound annual growth rate) through 2019 -- which suggests IT security spending will account for considerably less than 5% of worldwide IT spending ($2.77 trillion according to Gartner) through 2019.
Speaking at the IBM Security Summit in New York City last year, IBM's chairman, CEO and President Ginni Rometty said, "We believe that data is the phenomenon of our time. It is the world's new natural resource. It is the new basis of competitive advantage, and it is transforming every profession and industry. If all of this is true - even inevitable - then cyber crime, by definition, is the greatest threat to every profession, every industry, every company in the world."
It appears that cybersecurity spending is beginning to align with Rometty's remarks. IBM Security -- a $2 billion division of the tech giant - posted 18% growth in Q1 2016. Cisco, one of IBM's chief security rivals, posted an impressive 17 percent year-over-year rise in security sales.