Dropbox enhances its productivity tools across the board
New features include document scanning and improved sharing from the desktop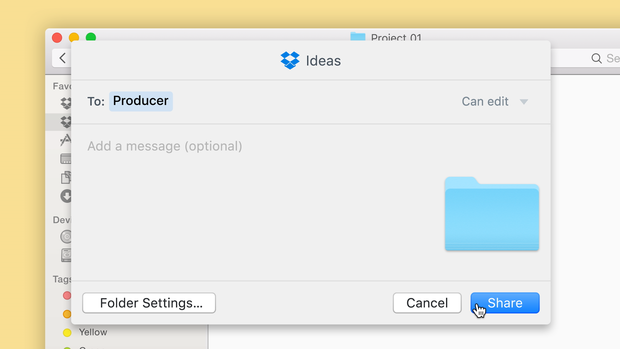 Dropbox
Dropbox users now have more granular controls for sharing files directly from a PC or Mac.
People who want to use Dropbox to share files will have an easier time doing so with new updates released Wednesday. The Dropbox apps for Mac and Windows now let users access detailed file sharing settings from the Mac Finder or Windows Explorer. That means users can set granular permissions for sharing documents without having to use the Dropbox web interface.
On top of that, all users can now share single files with specific people, rather than having to provide open access to everyone with a link or giving a list of people specific access to a folder. Users of Dropbox's free tier will also be able to share folders in read-only mode, something that was previously only available to paying customers.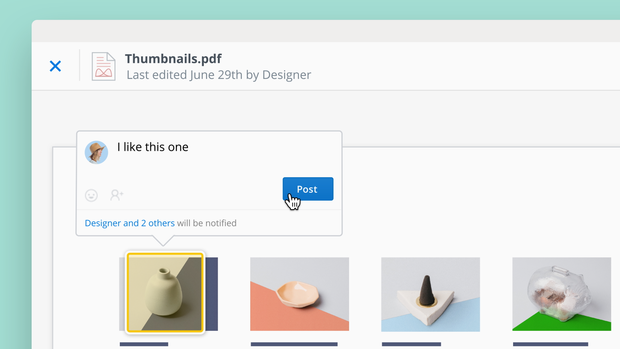 Dropbox
Dropbox users can now comment on the content inside a document or image, so the people they're working with can know exactly what is being discussed.
After sharing files, users will now be able to comment on specific parts of a file from their Web browser. Previously, Dropbox comments weren't able to reference a specific part of a file -- now users can highlight an area and discuss it in particular.
In the future, Dropbox will also allow users to attach Dropbox comments to Office files within Microsoft's desktop productivity apps. It's planning an update to the Dropbox badge that will let people make live comments on a PowerPoint presentation that show up in Dropbox, without having to leave the file they're working on.
Dropbox also gave business users a new security-focused feature. Dropbox Business administrators can now access a new audit log, which provides a record of everyone who interacted with a particular file. Those logs can be viewed through an online administrator console, but are also accessible through the company's API.
That means companies can choose to work with partners like Splunk and Domo to monitor those audit logs and generate notifications if something weird is going on.
The news comes a week after Drew Houston, the company's co-founder and CEO, revealed at a conference that Dropbox is operating cash flow positive. It's a positive sign for the company, which hasn't been much for announcing new, shipping features over the past year. These announcements may signal a sea change for the company going forward -- it'll be interesting to see what comes next.
IDG Insider