Make your own app with these DIY services
Small business owners: Have you ever considered going mobile? That is, making an app for your business, whether it's a restaurant, store, or events company?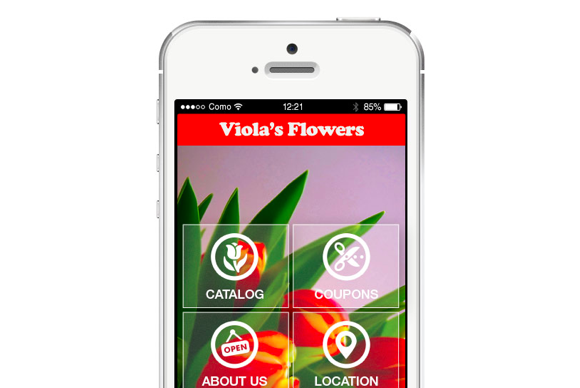 Small business owners: Have you ever considered going mobile? That is, making an app for your business, whether it's a restaurant, store, or events company?
It's not a bad idea, right? After all, you know your customers are on their phones 24/7, so you might as well capitalize on that.
Good news: Going mobile isn't nearly as difficult or as expensive as you might think. In fact, you don't even need to hire an outside developer to create an app for your business. There are plenty of do-it-yourself app building services on the market, which offer intuitive app creation tools and app hosting for a low monthly fee.
I tried out several DIY services and found that Appy Pie, Como, and GoodBarber are all especially user-friendly for people who have never built so much as a website (let alone an app). Here's how they work.
Appy Pie
Appy Pie prides itself on being simple and easy to use--hence their tagline, "make an app, as easy as pie." Their code-free drag-and-drop app builder is easy to navigate (and supported with helpful pop-ups, video tutorials, and a live chat box), and even a complete tech newbie will be able to create a professional-looking app in a few hours. The main drawback of Appy Pie's service is that the app page layouts are fairly rigid, and so anyone not familiar with code will end up with a fairly cookie-cutter app. This isn't necessarily a bad thing, but if you're looking to create a work of art, Appy Pie's basic builder may be too simple for your project.
Getting started with Appy Pie is a snap--you don't even have to sign up for an account to start building your app for free. Appy Pie offers three tiers of paid services, as well as an extremely limited free account, which basically functions as a trial for the paid services. The three tiers are labeled "Basic," "Gold," and "Platinum," and, like most of the services in this round-up, the middle tier will get you the most functionality for your money. The Basic plan starts at $7 per month, only supports Android devices, and does not allow for monetization (ads). The Gold plan starts at $19 per month and supports both Android and iOS devices, and allows for monetization and unlimited push notifications. The Platinum plan starts at $33 per month, supports Android, iOS, Windows Phone, BlackBerry, and Kindle Fire, and also allows you to remove Appy Pie's branding--essentially creating a "white label" app.
Building an app with Appy Pie is a three-step process: First, you name your app and choose a category; second, you build your app and add content; and third, you publish your app (though you'll still have to wait for it to be submitted and approved before it shows up in any app stores). Step one is fairly straightforward--your app's name can be no longer than 30 characters and cannot contain any special characters, including apostrophes. (If your business is called "Sarah's Diner," or something similar, you can change the display name that appears at the top of the app in step two.) Appy Pie then lets you categorize your app in one of 24 categories (this can be edited later), and has categories for businesses, law firms, restaurants, charities, as well as a broad "other" category.