Microsoft: Go old-school to lock down Office from changes
Recommends enterprises stick with one-time licenses of Office Professional Plus 2016 -- not an Office 365 subscription -- if they want to keep the suite static.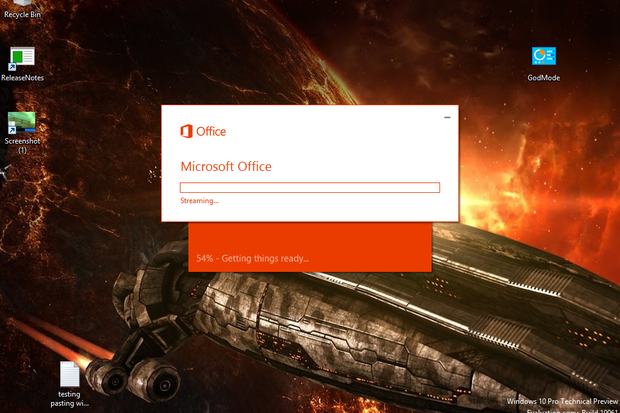 Microsoft has told business that want to lock down Office 2016 so they don't receive a constant churn of changes to purchase old-school perpetual licenses rather than subscribe to Office 365.
Office 2016, released last month for Windows, will use many of the same update and upgrade cadences and rules that Microsoft debuted in Windows 10.
Office 365 -- actually the core of the subscription service composed of the locally-installed applications like Word, Excel and Outlook -- will offer a "Current Branch" and a "Current Branch for Business," just as does Windows 10. Current Branch (CB) for Office will update monthly and potentially include new or improved features, security patches and non-security bug fixes. Meanwhile, Current Branch for Business (CBB) will issue updates every four months, with the same potential content. In the months that Microsoft does not deliver a CBB update, it will issue only security fixes to customers who adopt the branch.
Some Office 365 customers will be able to use only the CB: Those include organizations that have subscribed to Office 365 Business and Office 365 Business Professional, plans that cost $8.25 and $12.50 per user per month. Firms that subscribe to the pricier Office 365 ProPlus, Office 365 Enterprise E3 or Office 365 Enterprise E4 plans may opt for the CBB track. Those plans run from $12 to $22 per user per month.
But Office 365's missing one update track available on Windows 10: Long-term servicing branch (LTSB), the most restricted available, and then only to customers with the top-tier Windows 10 Enterprise. LTSB eschews all but security patches for extremely long stretches -- up to 10 years if the customer wants to squat on a build that long -- so that feature and functionality changes, and new user interface (UI) and user experience (UX) elements, don't reach the devices.
LTSB, in other words, minimizes feature and UI churn on Windows 10.
Office 365 lacks a Microsoft-defined and -driven LTSB. Subscribe to Office 365 and change is mandatory for all. The only question is when users receive -- and must install -- an update or upgrade.
To plug that no-LTSB hole, Microsoft recommended that customers forsake subscriptions and instead stick with Office's old-style licensing model. Pegged with the label "perpetual," those are the licenses that are paid for up front with rights to use the software as long as the customer desires. The only real halt is the end of the decade-long support.
"Office Professional Plus 2016 client installs (using MSI files) is good for scenarios where maximum control is required and the device has limited Internet access," a Microsoft support document stated when comparing tracks available for Windows 10 and Office 365.