Noiseless and Noiseless Pro review: Clean up your photos shot in low-light conditions
Here's something I do more often than I'd like to admit, and I'll bet plenty of other photographers do it, too.
Going the other way was an improvement: I adjusted the tones in Lightroom first, then used the Noiseless Pro plug-in to create a 16-bit TIFF file that was sent to the Noiseless Pro application for cleaning the noise.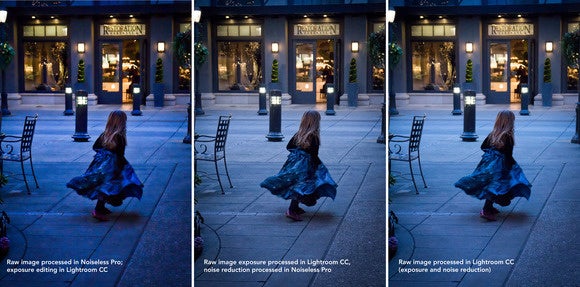 Noiseless Pro versus Lightroom CC processing, full images. Click to enlarge. Credit: Jeff Carlson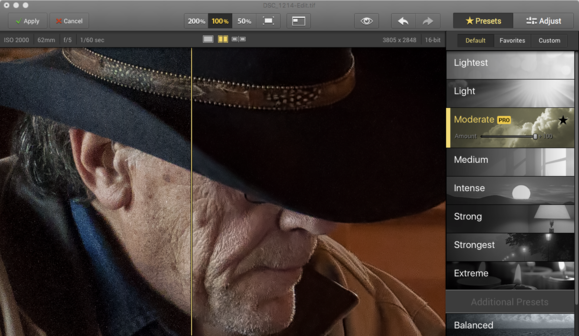 Working on an adjusted TIFF image yields better results; note the lack of noise in the hat but the retained detail in the man's face. Credit: Jeff Carlson
Bottom line
Dealing with digital noise is something that all photographers run into at some point, regardless of the type of camera. Noiseless Pro stumbles when working directly on raw images due to its emphasis on noise reduction versus overall tonal adjustments, but in other areas both Noiseless and Noiseless Pro performed admirably to clear up digital snow flurries.
Previous Page 1 2 3