Slack cofounder: 'We didn't have a sense of the scale it could grow to'
In the two years since its beta launch, Slack has juggled explosive growth, formidable competition and the need to cater to CIOs.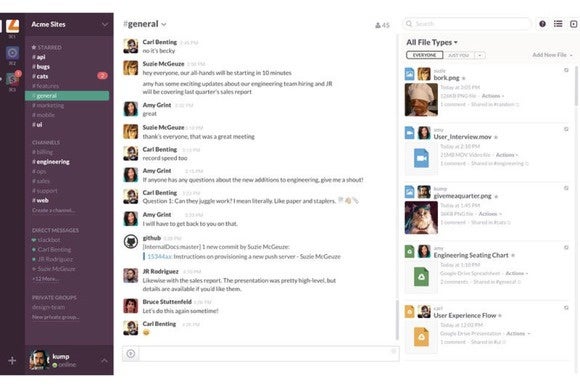 If there's anything Cal Henderson knows about, it's scaling technology to keep up with extremely rapid growth.
As cofounder and CTO of Slack, maker of the wildly popular cloud-based team communication software by the same name, Henderson has seen the technological demands on his company skyrocket since it launched into beta two years ago Friday.
Among his challenges: Scaling both technical capacity and culture while hiring 60 engineers in 12 months and expanding the technical infrastructure to accommodate the demands of a user base that grew to 750,000 daily active users in a single year.
Today Slack claims roughly 1.1 million active users, including more than 300,000 paid seats, and annual recurring subscription revenue of more than $25 million. Using Slack's application programming interface (API), teams have set up over 900,000 integrations accounting for more than 30 million messages sent each week.
Having grown from 10 or so employees to more than 200, the company counts Adobe, Airbnb, BuzzFeed, Dow Jones, eBay, Expedia, Intuit, Paypal, Samsung and Salesforce among its customers.
Henderson, who formerly led engineering at Flickr, has had his hands full.
Privately held Slack has been the subject of considerable excitement both among users and among investors, resulting in a stratospheric valuation some say is overblown. In many ways, its growth has been just as surprising to Slack's leaders as it has to the outside world.
"It's not like we had some amazing grand plan and it's all working out as expected," Henderson said. "We didn't have a sense of the scale it could grow to."
Part of the reason for that is the company's roots at Flickr in the consumer side of technology. All four Slack cofounders came from the photo-sharing site, including CEO Stewart Butterfield, who was one of Flickr's cofounders.
"As a team, we didn't really know anything about making enterprise software," Henderson said. "We came at it from a consumer point of view -- out of the gate, we weren't trying to sell it to CIOs or IT departments."
Henderson credits luck and timing for a big part of Slack's success, as the rise of both the cloud and personal messaging tools like WhatsApp made potential users more accepting on both fronts. With apps for Mac, Windows, Android and iOS, Slack's software as a service (SaaS) offers real-time messaging, archiving and search. In essence, it's designed to replace email as the primary tool for team communication, but it's by no means the only company with its eyes on this space: HipChat and Microsoft's Yammer are two direct competitors, and companies including Google, Box and Quip are vying for a stake as well.