Bing increases bird's-eye data significantly in update to Bing Maps
Microsoft's Bing increased the amount of "bird's-eye" imagery to Bing Maps by nearly half, but you still can't use it within the Windows 8 app.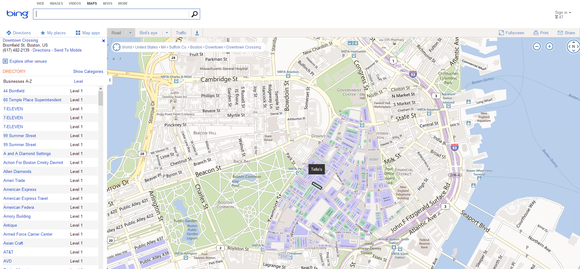 Users can zoom in, and then click on an individual polygon to get more information; green indicates restaurants, while stores appear purple, Microsoft said.
So far, both Microsoft and Google have basically completed the race to map the globe, both from a 2D perspective as well as via satellite imagery. The competition now is to add a 3D view, so that users can begin to view the world as they do in real life. That race is still being run, with no clear leader at this point.