Does Dorian Satoshi Nakamoto have a case against Newsweek?
Legal experts say it would be hard for Nakamoto to build a strong case.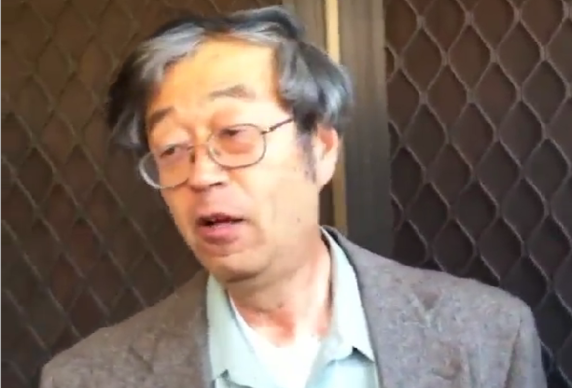 This week's emphatic denial from Dorian Satoshi Nakamoto that he had anything to do with the creation of Bitcoin also hinted at a possible lawsuit against Newsweek, though legal experts say it would be an uphill battle.
"I did not create, invent or otherwise work on Bitcoin. I unconditionally deny the Newsweek report," Nakamoto wrote in the letter, distributed by the Los Angeles law firm Kirschner & Associates, which says it was retained by Nakamoto to represent him.
Nakamoto writes that his background is in engineering and he has "the ability to program," but that he has "no knowledge of, nor have I ever worked on" cryptography, peer-to-peer systems or alternative currencies.
Some of the language in the letter, and the fact that Nakamoto hired a law firm at all, raises the possibility that he might be planning a lawsuit against Newsweek, which identified him as Bitcoin's inventor in a March 6 cover story.
"I am trying to recover from prostate surgery in October 2012 and a stroke I suffered in October of 2013. My prospects for gainful employment has been harmed because of Newsweek's article," he writes.
"Newsweek's false report has been the source of a great deal of confusion and stress for myself, my 93-year old mother, my siblings, and their families," the letter states.
Nakamoto had already denied his involvement with Bitcoin in an interview with the Associated Press hours after Newsweek's article was published. So a written denial, issued through an attorney, may be intended to do more than publicly clear his name.
Kirschner & Associates declined to say whether Nakamoto plans to take any legal action against Newsweek. "We have no comment beyond confirming that we've been retained by Mr. Nakamoto," his attorney, Ethan Kirschner, said via email.
Certainly there are those who would like to see Newsweek taken to court. As soon as the Newsweek story was published, many balked at what they saw as its invasiveness and — if Dorian Nakamoto is telling the truth about not being involved with Bitcoin — the unwarranted attention it brought on him.
Newsweek has stood by its story. On Monday, the magazine added that it had not received Nakamoto's letter, and its editor in chief, Jim Impoco, did not respond to a Twitter message seeking further comment.
If Nakamoto planned to sue, it would probably be under a claim that he was depicted in a "false light," said Jeffrey Pyle, a partner with the law firm Prince Lobel in Boston. But that could be a tough case to prove, he said.
False light claims require a plaintiff to show that something untrue and "highly offensive" was implied about them. That could be a high bar for Nakamoto to clear, since the article identified him as a brilliant, if quirky, mathematician who created a highly successful virtual currency.