How to set up Mozilla's Firefox browser the right way
We show you how to take advantage of Firefox's best features out of the box.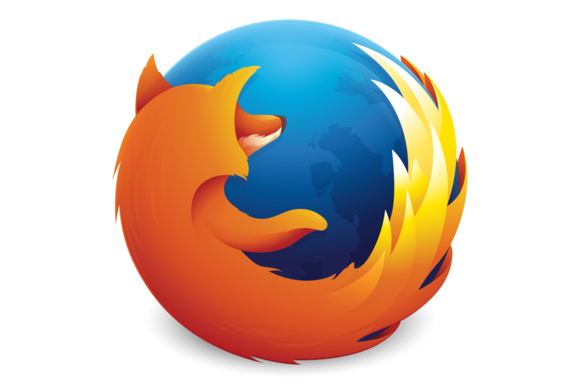 Mozilla Firefox is a great choice for your default browser no matter what operating system you're running, but it's especially handy if you're running Windows 10 since it takes control of Cortana's Bing addiction with no effort on your part. Beyond that, the browser's doing a lot of interesting pro-user privacy things these days, such as instituting a truly private Private Browsing mode that blocks tracking ads, and rolling out ads that actually respect user preferences.
Firefox also offers many of the advantages that Chrome does, including cloud-based capabilities that sync your bookmarks, browsing history, and open tabs across devices.
Here's how to set up Firefox the right way so you can get the most of this fantastic open source browser. This tutorial is based on version 41.0.1.
Firefox Sync
Sync is Mozilla's answer to Chrome's cross-platform service that lets you sync your bookmarks, browsing history, installed add-ons, and open tabs across your PCs and other devices.
To use Sync you need to sign-up for a Firefox account, which you can do right from your browser.

Get started with Firefox Sync right from the browser's menu.
Click on the "hamburger" menu icon in the upper right corner and select "Sign in to Sync" towards the bottom. This will open a tab where you can create a Firefox account. Fill it out as you would anything else, and then click Sign up.
Mozilla will then send you a verification email that you'll need to click before you can continue. Once that's done, Firefox will start syncing your data to Mozilla's servers so you can access it with Firefox on other PCs, and with Firefox for Android.
By default, Sync saves your tabs, bookmarks, passwords, history, installed add-ons, and preferences. If you'd like to change any of that, open a new tab in Firefox and type about:preferences#sync. Then uncheck any boxes under "Sync" that you don't want saved. Personally, I don't bother syncing passwords since I use a password manager.
To turn off Firefox's feature for saving passwords, type in about:preferences#security in a new tab then under "Passwords" uncheck "Remember passwords for sites."
Import bookmarks
When you first install Firefox you're given the option then to install bookmarks from other browsers installed on your system. If you missed that boat, you can still do it after the initial set up process. First, check out instructions online for how to export bookmarks from Chrome, Internet Explorer, Opera, and Safari.
If given the choice, export your bookmarks as a .HTML file and save it somewhere on your PC that you'll be able to find again, such as the desktop or your documents folder.