How to set up Mozilla's Firefox browser the right way
We show you how to take advantage of Firefox's best features out of the box.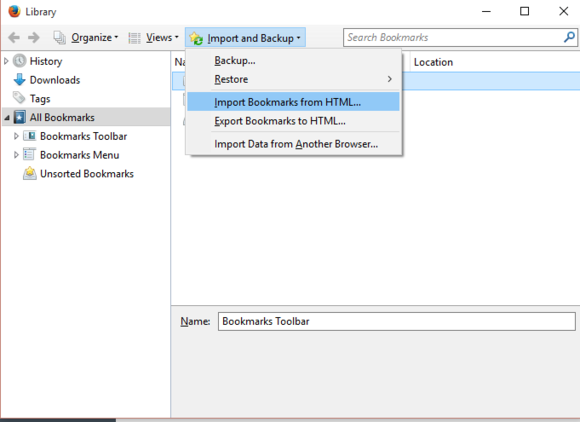 You can import your bookmarks from other browsers via Firefox's bookmarks manager.
Now open Firefox and type Ctrl + Shift + B to open the Bookmarks Manager. A new window will open; at the top, click the Import and Backup button and select Import Bookmarks from HTML... Select the HTML file you exported from your old browser in the previous step and Firefox will do the rest.
Must have add-ons
Like Chrome, Firefox has a healthy add-ons catalog that enhance the capabilities of your browser. To start installing add-ons, type about:addons into a new tab and hit Enter.
Privacy and security conscious users will want to use NoScript, a classic Firefox add-on from developer Giorgio Maone that stops JavaScript and other content from running without your say-so. It has granular permissions that give you control over exactly what runs and what does not on every site you visit.
Another privacy favorite is the Electronic Frontier Foundation's HTTPS Everywhere. This add-on forces most popular sites to connect to you over a more secure HTTPS connection if an HTTPS connection is available for the site. This makes it much harder for anyone to snoop on your online activity. You may not think reading the news or your favorite blog is important enough to keep private, but that kind of activity can betray your political leanings, interests, and religious views (or lack thereof) to name just a few data points you may want to keep private.
Another great tool is Download Manager Tweak, an add-on that adds some power to Firefox's download manager. You can open the manager in a tab or sidebar, delete a downloaded file, and re-download files.
Firefox also comes with the add-on from read-it-later service Pocket built-in.