How to use Microsoft Edge's casting feature to beam media to your TV
No Chromecast, no problem—if you're running Windows 10.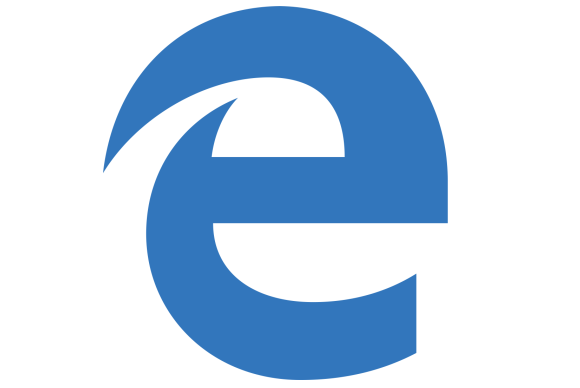 As part of the Windows 10 November update Microsoft added casting support to its new browser, Edge. This allows you to send media you're playing on Edge to a DLNA- or Miracast-compatible device in your house, such as a smart TV or an Xbox One console.
Here's how to use it.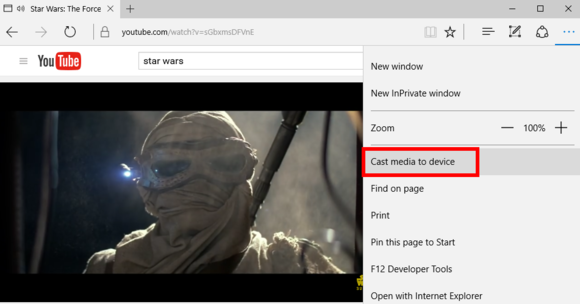 The first step in Edge casting is selecting the right menu option.
First, cue up whatever you want to stream to your device in Edge. For our example, we're using the trailer for Star Wars: The Force Awakens. Next, click on the three horizontal dots in the upper right hand corner of the browser. From the drop down menu select Cast media to device.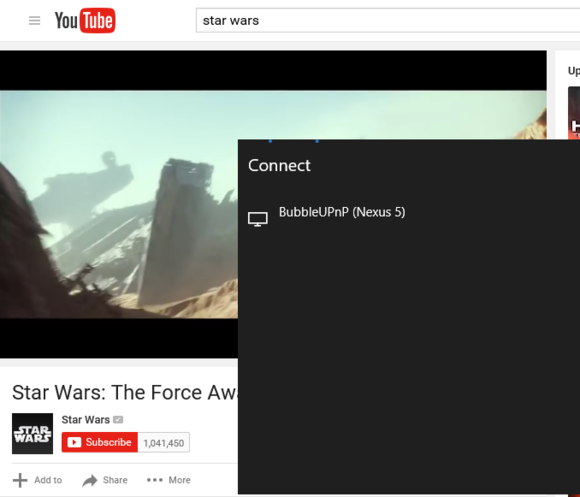 Choose the device you want from the list.
A small black window will appear listing all connected devices supporting DLNA or Miracast. Choose the one you want from the list.
After the few seconds it takes Edge to connect to your device, your selected media should begin to play. As you're casting, you'll need to keep the tab open in Edge with the video running. Once you close that tab, the media will immediately stop playing in the receiving device.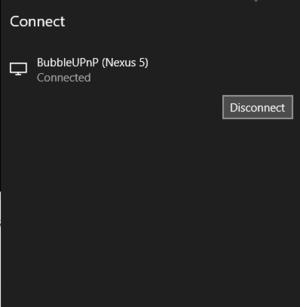 You can also disconnect from the receiving device by clicking the menu icon and selecting Cast media to device again. Click on the receiving device listed in the black pop-up window and then click Disconnect.
In my brief tests using a third-party DLNA receiver on my Android phone YouTube did not work very well, but Vimeo videos played just fine. Our earlier look at Edge casting also found problems with YouTube. You can't stream digitally protected content either, like videos from Netflix or Hulu.
That's about all there is to using this great new feature in Windows 10.