Is simplicity the secret to social media success?
Successful social networks tend to abandon their original simplicity. Many of them instead take a 'Swiss Army knife approach,' adding seemingly endless features and losing their focus along the way.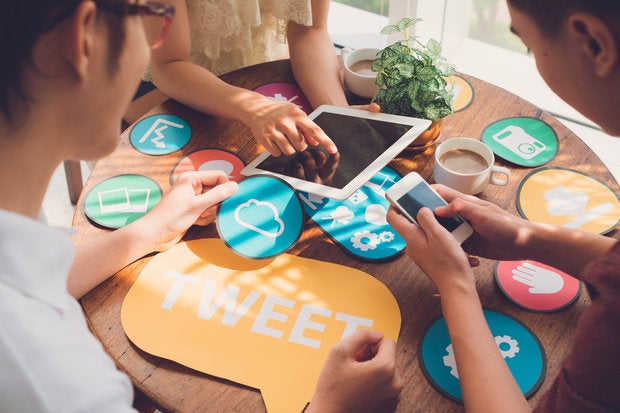 Few social media services remain simple and focused for long. The original purpose or goals of social apps almost always give way to additional features designed to keep people engaged and attract new users. However, social networks that maintain the nucleus without scrambling to add unnecessary features can experience rapid and sustained growth.
Instagram, Snapchat keep focus but expand reach
Instagram and Snapchat both made numerous changes since they launched five years and four years ago, respectively, but they are still among the most stripped-down, simple social apps available. And neither of them lacks users, growth or popularity.
Instagram is now the second largest social network in the United States behind Facebook (which owns Instagram), having surged past Twitter, with more than 400 million monthly active users (MAU). The photo-sharing app hit 200 million MAUs in March 2014, then passed 300 million MAUs in December 2014 and recently hit 400 million MAUs in late last month.
While some of the older, and seemingly more established, social networks such as Twitter continue to pack new features into their platforms, the usage results show that people want simpler social experiences instead of a labyrinths of buried options.
"If there is a simple app that becomes popular those features are easily reproduced," says Brian Blau, research director, Gartner. The value of a social network's brand can quickly degrade under such circumstances, Blau says, which is one reason why there's so much pressure on these companies to increase functionality.
"If they have some amount of growth and trajectory they'll probably be hesitant to add too many features because they want to keep those core users engaged as long as possible," says Blau. "The strategy is that after you gain these users, you can sort of push the features and functionality as much as you want, but eventually you're going to have to add more services and that usually means adding more apps."
Simplicity loses its luster
It's difficult to clearly state the benefits of simplicity versus a breadth of features in social networks, because some of the most simple apps are slowly becoming more complex. "Snapchat is a great example," says David Berkowitz, CMO of creative and technology agency MRY.
Snapchat was initially a private messaging app. The company since added "Stories," or collections of posts that last for 24 hours, and a "Discover" entertainment section that includes content specifically produced for the platform by major media companies. Snapchat now sees more than 4 billion video views each day, putting it on pace to overtake Facebook in the coming months.