Maxthon MX5 review: Rough-and-ready browser offers paid features for free
Strong performance, plus password management and "shadow email," make the free browser worth a download.
However, it's the small user icon at the upper left that hides the new features in MX5: Infobox, PassKeeper, and UUMail.
Infobox: Way too many options for saving web pages
When Chen first told me about the Infobox feature, my first reaction was that this was just another version of the Reading View feature already in Edge: Strip out the ads, format it neatly on a gray background, and so on. Nope! Maxthon has Reader Mode already enabled, by clicking the book icon next to the URL.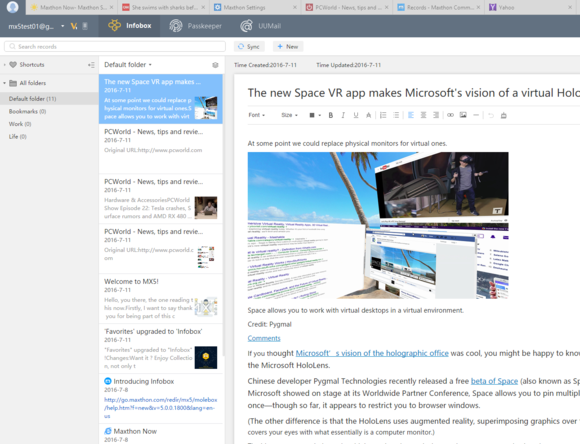 You can save Web pages or snippets of information in all sorts of formats to your Infobox.
Infobox goes it one better—well, make that several better. Right-click a web page, and you can choose to save it to Infobox. You then have several options: You can bookmark the page, of course. But you can also save the web content, creating a static HTML page with live links and embedded pictures (but not video). Or you can take a snapshot of it as an image, zoom in on a block of text and annotate it, complete with thought bubbles and even a blur feature for anonymizing data. Or you can copy a "selection" of the text. Or you can take a snapshot of the whole web page and save it as an image. Or—whew!—if that's not enough, you can save the entire page as an HTML page, just like you can do with other browsers.
Once you've saved it—well, Maxthon wants to make sure you don't lose it. So while the file can be saved to your hard drive, it's stored to the Maxthon cloud as well, and synced with other instances of the browser. (An Android version is also available.) You'll end up with a long list of stored web pages and snippets, enough to keep you occupied on the commute home.
Passkeeper's password management falls a bit short
Passkeeper is Maxthon's answer to services like LastPass, which generate complex, unique passwords for various web sites and then store them so you'll never have to remember what they are. Passkeeper does the same, relying on you to choose a strong master password to secure the browser itself, including passwords and the Infobox records you've cached there.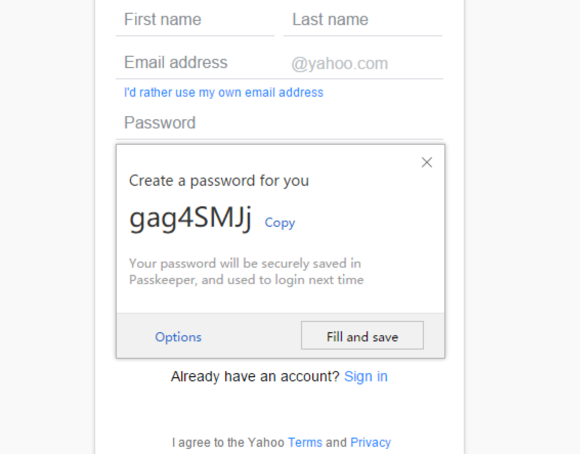 Passkeeper automatically generates passwords for Web services, then stores them.
Once you sign up for a web service like Yahoo Mail, Passkeeper will generate a password to your specifications, including the number of characters, numerals, upper and lower case, and so on. It will then offer to save it as an encrypted password in its digital storehouse. Unfortunately, MX5 doesn't suggest special characters, which are becoming a staple of more and more web sites. (It does, though, include an "underscore" option, which seems to randomly insert an underscore every few new passwords.) You can also manually create an encrypted entry with your own site name, password, and notes, although this is kind of a pain.
Previous Page 1 2 3 4 5 Next Page