Maxthon MX5 review: Rough-and-ready browser offers paid features for free
Strong performance, plus password management and "shadow email," make the free browser worth a download.
The more important question, though, is whether you trust Maxthon with those passwords. Passwords will sync with the cloud, and "Passkeeper uses multiple encryption techniques including AES256 and multiple verification techniques," according to the company. Data stored in the cloud has been double-encrypted and can't be seen by Maxthon's own staff, the company claims.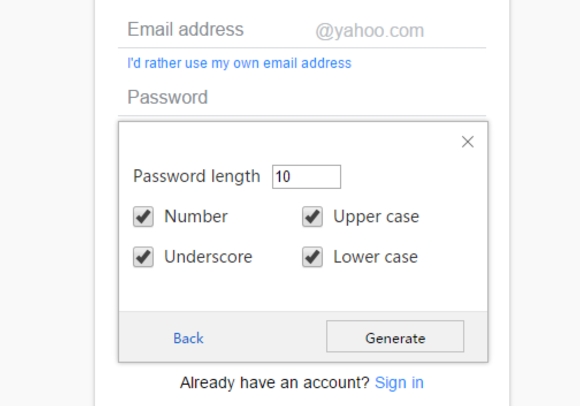 You can set a custom length for your passwords, as well as other options.
Maxthon was originally a Chinese company, and incorporated in Beijing. But Chen says the company is now based in San Francisco, with a San Francisco-based server, and your data does not enter China.
UUmail: your last mailbox?
We all hate spam. Email services like Outlook.com or Gmail.com do a good job of filtering it, but spam tends to creep through. Maxthon set up UUmail both to block spam as well as provide some anonymity online.
UUmail sets up one or more "shadow mails" as a way to protect your actual email address. You may know that if you add "+" to your Outlook or Gmail address, it creates a sort of alias. If you give a web site "jcruz+eagle@gmail.com" as your email address, you know that any spam you receive originated from the site, or the site sold your email to a spammer.
UUmail allows you to set up your own email alias.
With UUmail, you can set up actual dead-drop email forwarding services, which is a slightly better option. Maxthon provides a host server (uu.me), but you provide part of the domain: pleasenospam.uu.me, for example. You then can set up various disposable email addresses on that domain. Mail sent to justme@pleasenospam.uu.me, for example, will be routed to whatever real email inbox you'd like.
The idea is that you can surreptitiously sign up for a web site, while still using a fake name; Maxthon suggests adult web sites as one example. A toggle switch also allows you to turn off that disposable email address for any reason.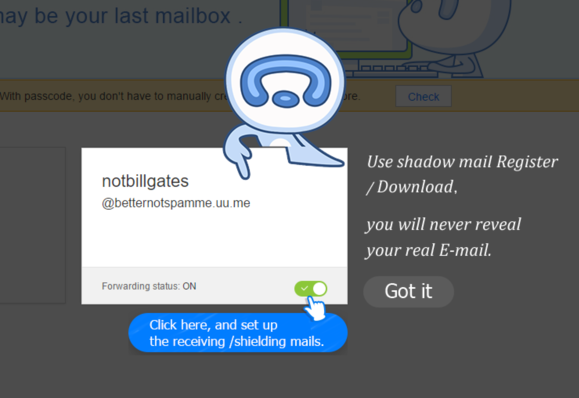 You can turn "off" shadow emails whenever you'd like.
I didn't have a chance to extensively use UUmail, so it's not clear whether outbound email will be routed back through UUmail to the third-party web site. But the idea seems to be that UUMail provides an address to receive and filter potentially unwanted email, not an alias to email back and forth.
Web browsers are perhaps the best value of all PC software, given the amount of time a typical user spends online, and all facilitated by a number of free browsers. That makes them easy to try out and evaluate, though users tend to land on a favorite and remain there.
Previous Page 1 2 3 4 5 Next Page