Safe Browsing now enabled by default on Chrome for Android to protect you from sketchy web sites
Google's security feature for its desktop browser now extends its tools for identifying phishing attacks and other malware to mobile devices.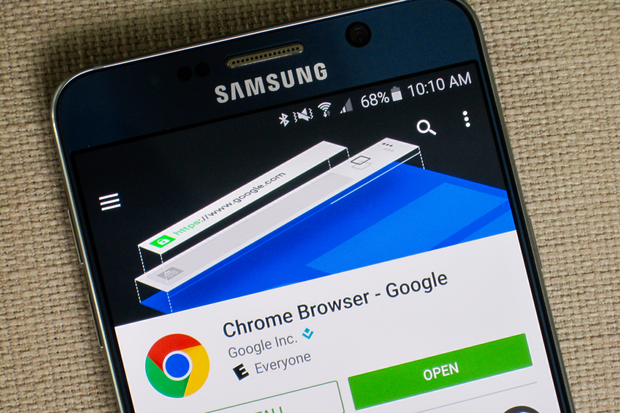 Credit: Derek Walter
Chrome's Safe Browsing mode is now flipped on by default in the Android version of Google's browser.
The change comes if you're running Chrome 46 or higher and have Google Play Services 8.1 or above. If you run into a site that Google has identified as malicious, you'll see an alert like this: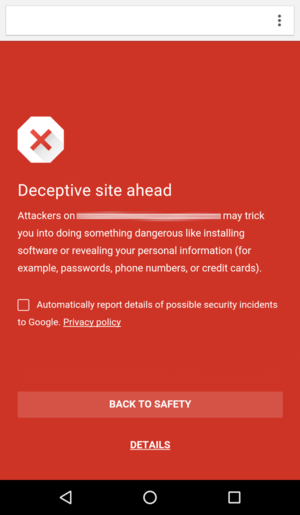 Chrome for Android will warn you about the possibility of unsavory behavior. Credit: Google Online Security Blog
Google says the challenge in bringing this feature to mobile is how to ensure reporting and analyzing potentially harmful while not using a ton of data, which can be a precious commodity.
To accomplish this Google says the riskiest sites are reported first. Also, certain types of attacks, like social engineering and phishing, are targeted in regions where they have a track record of popping up.
To ensure you have Safe Browsing Mode enabled, open Chrome and head to Settings > Privacy.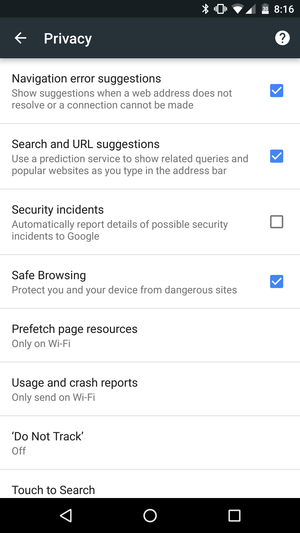 Chrome's Safe Browsing mode can be toggled on or off in the settings.
From here you can enable or disable Safe Browsing, along with a number of other features.
Why this matters: Google has a high interest in keeping web browsing safe given Chrome's large marketshare and the company's advertising platform. In general it's a good idea to keep Safe Browsing mode on, as attackers continue to grow ever more sophisticated with their capabilities.