To Xfinity WiFi we're all hotspots, but you don't have to be
Comcast reserves one band and antenna for your own use, and one to serve as a public Xfinity Wi-Fi hotspot.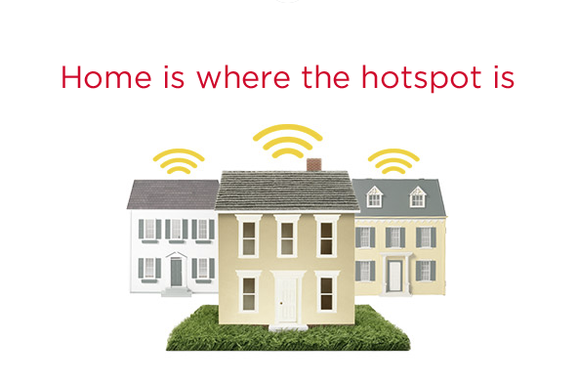 Everything were told about digital security says that you should never let strangers roam your network without your permission. But if youre a Comcast customer, thats exactly what will happen as the company's Xfinity WiFi service rolls out. Fortunately, theres a way to bar the door.
If you live in a major metropolitan area in the East Coast or in the Midwest, chances are Xfinity WiFi's already operating in your area. The service takes advantage of the dual-band (2.5GHz/5GHz) Xfinity Wireless Gateway 2 modem (model DPC3939) it's been distributing to customers for the past year. (Other modems Comcast uses also have the capability.) Comcast reserves one band and antenna for your own use, and one to serve as a public Xfinity Wi-Fi hotspot.
Theres an easy way to tell whether the public hotspot's enabled on your modem: You should see an xfinitywifi public SSID broadcast from your own router. To access it, users will need a Comcast Xfinity login and password.
Comcast has already installed 1 million Xfinity WiFi hotspots across the nation, with plans to reach 8 million by the end of the year. Target metropolitan areas include Atlanta, Baltimore, Boston, Chicago, Denver, Detroit, Hartford, Houston, Indianapolis, Miami, Minneapolis, Nashville, Philadelphia, Pittsburgh, Portland, Sacramento, Salt Lake City, San Francisco, Seattle and Washington D.C., Comcast says.
Comcast customers at the Performance (25-Mbps) tier or above will be able to surf on any public Xfinity WiFi hotspot for an unlimited amount of time, for free. (If youre a Comcast customer at a slower tier, or not a customer at all, you can try it free for two one-hour sessions, according to a Comcast spokesperson.)
To ensure your bandwidth isnt monopolized, only five people will be able to sign onto an Xfinity Wi-Fi hotspot at one time, the spokesperson added.
Is sharing safe?
The security questions are more difficult question to answer. According to Comcast, if someone logs on and begins downloading pornography, for example, such actions will be linked to that persons account. You wont be liable, the spokesman said.
But whether that person will be able to access other devices on your network, including your hard drive, is a separate question. And Comcasts response isnt reassuring.
Comcast encourages users to set strong passwords, and it supplies antivirus software to its customers. If the company does detect an unusual amount or source of traffic, such as a customer who may have been infected by a virus and turned into a zombie, or bot, that customer will be notified.
That doesnt answer the question of whether an elderly customer blissfully surfing away on an unprotected PC will be unduly exposed by Xfinity WiFi. Comcast recommends that customers use antivirus protection plus a firewall and take advantage of its gateways 128-bit WPA and WPA2 encryption. If a consumer doesnt put the in the necessary precautions, to at least take some of these steps, theyre not doing everything they can to protect their account, the spokesman said.