For OS X Mavericks, the best is yet to come
Not impressed by what we've seen so far in Apple's preview of OS X Mavericks? Don't panic. Associate editor Serenity Caldwell thinks the big wave is coming. We just haven't seen it yet.
There's murky precedent in Apple's history: Though Snow Leopard was released in August 2009 after the iPhone OS 3.0 software's June debut, Lion and Mountain Lion both launched in July before iOS 5 and 6 in the fall. But there are other factors at work, too. Software doesn't exist in a vacuum: It needs hardware to flourish.
Given Apple's history, it's likely we'll see a new iPhone and iPad in the fall; and since the company wants to take advantage of the holiday season, expect to see iOS devices earlier, rather than later-perhaps even in their same September/October release slots as last year.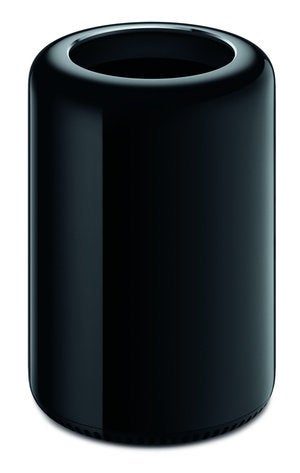 Might the Mac Pro be a good way to unveil OS X Mavericks to the public properly?
Of course, there's one other piece of hardware (that we know about) coming out "later this year," and that's the Mac Pro. Given OS X Mavericks's Pro-friendly speed and memory optimizations, we'll probably see the next version of OS X ship with this system-with a public release shortly before the Pro appears. I might even go out on a limb and speculate that we'll see a small Apple event in the fall to formally show off OS X Mavericks and do so on one of the new Mac Pros.
But I don't see that happening until after the appearance of iOS 7 and the new iPhone. I could be wrong, of course. But it's clear that there's still a lot of polishing to be done on OS X. To get there, Ive and his team first have to finish clarifying the design language taking Apple forward, and that means finishing up iOS 7 first.
So don't discount OS X Mavericks just because it's not in the forefront right now. After all, even the biggest waves start as small ripples.
Previous Page 1 2 3