How to make a bootable OS X 10.11 El Capitan installer drive
A bootable installer drive is much more convenient when you're upgrading a Mac.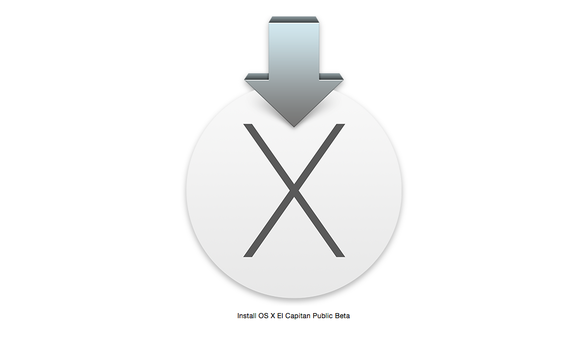 [Editor's note: This guide is based on the latest versions of the El Capitan (OS X 10.11) Developer Beta and Public Beta. We'll update the article when the official version of El Capitan is available.]
When OS X shipped on a DVD a good number of years ago, you always had the convenience of a bootable installer—an OS X installer that could be used to boot your Mac if its own drive was having problems. But to install or reinstall a recent version of OS X, you must either download a non-bootable installer from the Mac App Store or (via OS X's invisible, bootable recovery partition) download 6GB of installer data from Apple's servers during the installation process. In other words, you no longer have the same safety net or convenience.
Because of this, I recommend creating your own bootable El Capitan (OS X 10.11) installer drive on an external hard drive or USB thumb drive. If you need to install El Capitan on multiple Macs, using a bootable installer drive is faster and more convenient than downloading or copying the entire installer to each computer. If you want to erase the drive on a Mac before installing El Capitan, or start over at any time, you can use a dedicated installer drive to boot that Mac, erase its drive, and then install the OS (and subsequently restore whatever data you need from your backups). And if your Mac is experiencing problems, a bootable installer drive makes a handy emergency disk.
(OS X Recovery lets you repair your drive and reinstall OS X, but to perform the latter task, you must wait—each time you use it—for the entire 6GB of installer data to download. At best, that's a hassle; at worst, it's hours of waiting before you can get started.)
As with previous versions of OS X, it's not difficult to create a bootable installer drive, but it's not obvious, either. I show you how, below.
Keep the installer safe
Like all recent versions of OS X, El Capitan is distributed through the Mac App Store: You download an installer app (called Install OS X El Capitan Developer Beta.app or Install OS X El Capitan Public Beta.app, depending on whether you're installing the Developer Beta or Public Beta, respectively) to your Applications folder. In this respect, the OS X installer is just like any other app you buy from the Mac App Store. However, unlike any other app, if you run the OS X installer from that default location, the app deletes itself after it's done installing OS X.