Microsoft disavows 1B-or-bust goal for Windows 10
Cites failure of Windows-powered smartphone strategy; but other factors played their parts, say analysts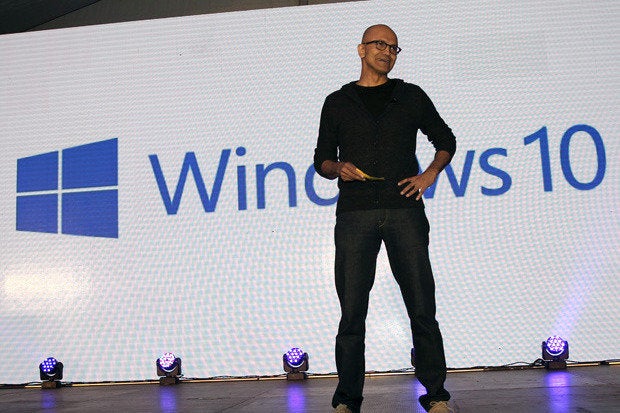 Microsoft today acknowledged that it would not make its self-imposed goal of putting Windows 10 on 1 billion devices by mid-2018.
"We're pleased with our progress to date, but due to the focusing of our phone hardware business, it will take longer than FY18 for us to reach our goal of 1 billion monthly active devices," a Microsoft spokesman said in an emailed statement. "In the year ahead, we are excited about usage growth coming from commercial deployments and new devices - and increasing customer delight with Windows."
Microsoft's fiscal year 2018 -- the "FY18" mentioned in the firm's statement -- ends June 1, 2018.
Ed Bott of ZDNet first reported on Microsoft's admission.
The billion-or-bust goal was first breathed in May 2015, when Terry Myerson, the company's top operating systems executive, said, "Our goal is that within two to three years of Windows 10's release there will be one billion devices running Windows 10." Microsoft launched Windows 10 on July 29, 2015, putting the two- and three-year timelines at mid-2017 and mid-2018.
Microsoft's latest numerical claim for Windows 10 was 350 million at the end of June.
"The change we just saw was inevitable, not just because of Windows Phone but also because PC shipments are declining," said Merv Adrian, an analyst at Gartner.
As Microsoft mentioned -- the "focusing of our phone hardware business" -- the goal was predicated on a significant number of Windows 10-powered smartphones to add to the personal computers that will be upgraded or replaced. But Windows smartphones never captured more than a tiny fraction of the market. In response, Microsoft abandoned all but the enterprise market two months ago, albeit only after bleeding billions in losses and write-downs. And as Adrian noted, the PC shipment slump shows no signs of relenting, putting the squeeze on Windows' stronghold.
Still, today's admission was a public relations gaffe at the very least, said J.P. Gownder of Forrester Research. "It was probably not the wisest thing to set this expectation," Gownder said. "I think Microsoft saw it as more aspirational than as a metric, but once they put it out there, people tracked it as a metric."
But was it more than that? Not to Gownder.
"On some level, I don't think it's a huge deal," Gownder said, noting that with the demise of Microsoft's original smartphone strategy and the shrinking consumer PC market, it was simply realistic.
Meanwhile, Adrian argued that it was also indicative of the way Microsoft now does business.
"They've changed a lot of things [since Satya Nadella became CEO], broken down a lot of silos and opened the transparency gates," said Adrian. "They're more open than they used to be. This is a course correction, but in the public eye."