Rumors: Microsoft Surface, Band updates could lead a fall splash of Windows hardware
Microsoft could be planning a hardware refresh and a bigger launch next year.
As we've noted before, a "Surface" phone could certainly run on an ARM processor—as they do now—though that would make it "just" another Windows phone, rather than something truly special.
No more Surface 3s...or Surface 4s?
In June, Microsoft confirmed it would be discontinuing the low-end Surface 3 this December. "Since launching Surface 3 over a year ago, we have seen strong demand and satisfaction amongst our customers," a Microsoft representative said in a statement. "We can confirm that by the end of December 2016, we will no longer manufacture Surface 3 devices."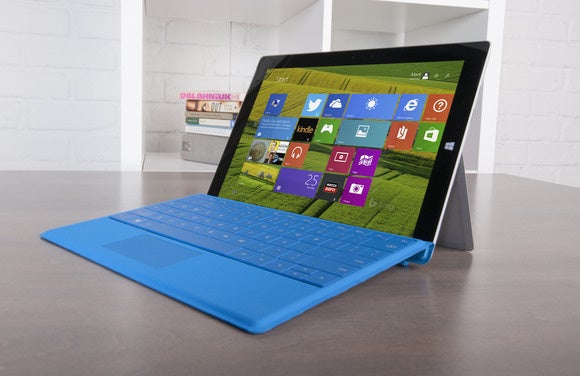 The Surface 3's performance may have been comparatively lousy, but its price point is attractive.
Microsoft's Surface 3 was built upon Intel's now almost-discontinued Atom platform, which means Microsoft would have to choose another processor for the rumored Surface phone. Intel does have one Atom processor in development for tablets, known as Apollo Lake, which could be used as the platform for an upcoming Surface 4.
An Atom-based Surface 4 looks unlikely, given the relatively poor performance of Atom tablets—like the Chuwi HiBook — versus newer Core m tablets like the Huawei MateBook and the HP Elite x2. The question is whether Microsoft plans to offer a cheaper Surface tablet—the Surface 3 is available at $699—or ask consumers to jump to Core m-based Surface Pro 4 tablets at $899 and above. At this point, we don't have the answer.
Mark Hachman
Third-party Surface clones like the HP Elite x2 have provided some solid alternatives to Microsoft's Surface lineup.
Windows Central still seems to think that we'll see a glut of Surface hardware in 2017, though ZDNet's Foley says those rumors have dried up. In any case, we've already seen quite a few "Surface" convertible tablets debut—just not from Microsoft. Remember that a year ago, Microsoft spent its IFA budget praising its hardware partners. If Microsoft does hold a fall hardware update, expect convertible manufacturers like HP, Lenovo, and others to feature prominently.
Previous Page 1 2 3