HP, SanDisk partner to bring storage-class memory to market
ReRAM has 1,000 times the endurance of NAND flash in SSDs.
The SCM technology that HP and SanDisk are working on is focused on addressing the massive streams of data generated by the convergence of social media, security, mobility, big data analytics, cloud and the Internet of Things.
The partnership aims for the companies to augment their existing flash memory-based SSD product lines with the new memory technology, providing high-performance storage solutions to enterprise data centers.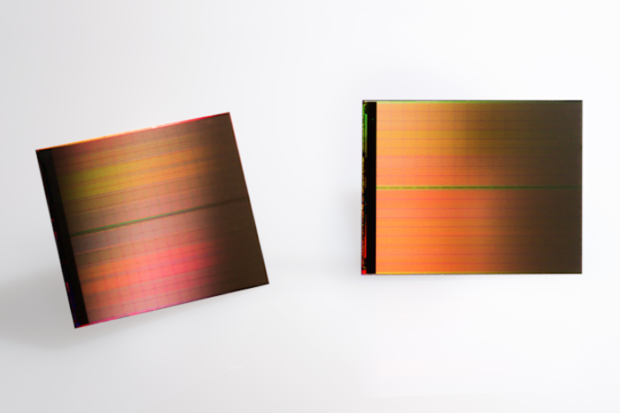 3D XPoint dies. Credit: Micron
It also aims to contribute to HP's The Machine, a new storage architecture that uses memory and storage to bring processing closer to the data, embed security control points throughout the hardware and software stacks, and enable management and assurance of the system at scale.
"The onslaught of data facing enterprises will continue to be a challenge for the foreseeable future. We are excited to be working with SanDisk as they share an understanding of the significance of this challenge, and more importantly share a vision that the solution lies within memory-driven computing," Martin Fink, HP's chief technology officer, said in a statement. "Together, we will bring new memory solutions to market and accelerate adoption in the enterprise, while simultaneously advancing HP's development of The Machine to enable a new computing model over the long term."
Previous Page 1 2 3