Boxes 2 review: Organizer iPhone app is like a Facebook for pack rats
Boxes 2 is a cloud-based service for organizing, discovering, buying, and/or selling collectibles, memorabilia, art, electronics, and more.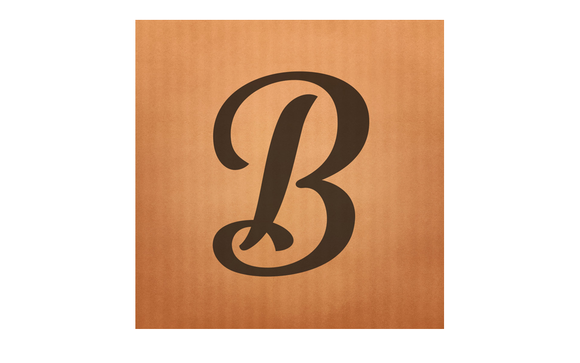 I'm a bit of a hoarder when it comes to old toys, books, comics, and other collectibles from my childhood, which are now piled up in boxes around the house. Just thinking about getting organized or creating an inventory makes me sleepy, not to mention the extra time and effort required to sell things I no longer want.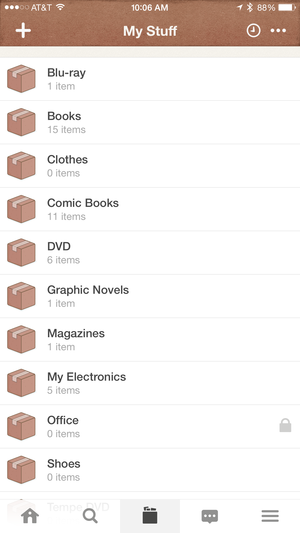 Boxes 2 puts all of your stuff into a virtual collection in the cloud, and is way easier than organizing everything in real life.
If you likewise can't seem to get your stuff together, there's a great iPhone app I recommend that makes the process fun and allows you to carry around closets or even entire apartments or houses full of memories in the palm of your hand.
It's your thing
Boxes 2 provides a virtual "place for your stuff" where real-world objects can be photographed, cataloged, and stored into private or public "boxes" in the cloud. Although the app is free, a $10 annual subscription is required to use Premium features like unlimited storage, adding receipts, custom image filters, or custom profile backgrounds.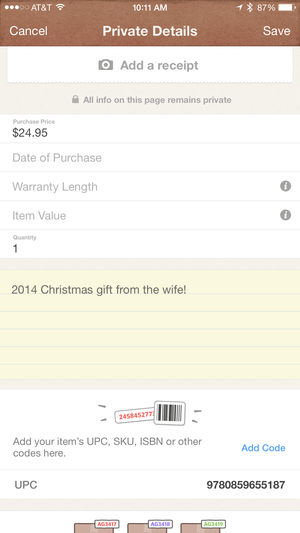 Items can include a wide range of private details, including notes, purchase price, and UPC code.
The developer offers a pretty sweet loophole to get around this, however: Invite 20 or more friends to try Boxes, and receive a complimentary lifetime subscription in return—even if your deadbeat pals don't actually sign up. It's worth it for unlimited storage alone, but the Premium features really tie the whole app together.
I cracked open dusty old cardboard boxes filled with my misspent youth and started adding comic books, magazines, books, and more. It's a fairly painless process, although there was consistently a delay of several seconds before I could take the first photo of a new item on my iPhone 6 Plus, which began to tax my patience after awhile (subsequent photos are much faster).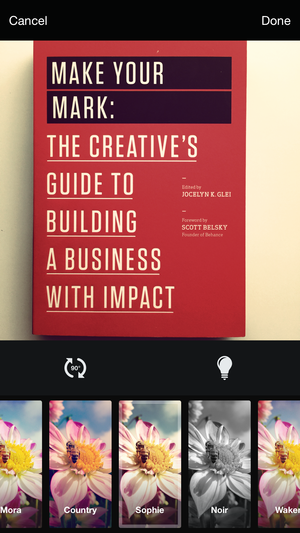 The built-in camera provides custom filters, but no crop tool and tends to be unresponsive the first time it's used with a new item.
New items require at least one photo, title, and box assignment; private details can also be added including quantity, notes, purchase date/price, serial numbers, and unique IDs of your own creation. Although you can scan UPC barcodes, they're for reference only—I'd love to see Boxes tap into a rich online database like Amazon for automatically adding complete product details with a single scan.