Hands-on with iCloud Drive, a brand-new app in iOS 9
iOS 9 has an optional iCloud Drive app that makes is much easier to access your iCloud Drive files.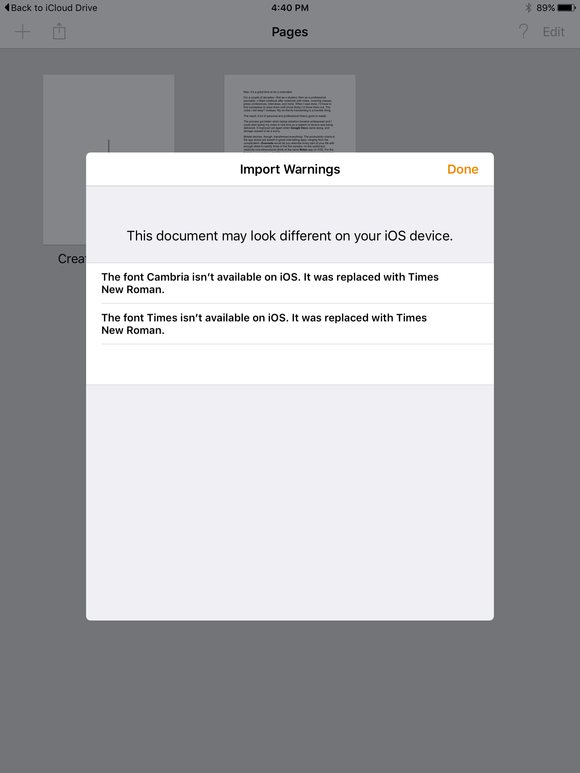 You might lose some of your formatting when exporting documents from iCloud Drive to a different app, but you can pretty it up again once you're editing the doc in a third-party app. All of your changes will sync across devices.
Though the app might not look like much, organizing your files in a centralized iCloud Drive app makes them much easier to access, and might even make iCloud Drive a handier resource for your workflow.