Safe Harbor's ending makes for a good start for Cloud28+
The catalog of cloud infrastructure, platforms and services hosted in Europe is set to profit from concerns about data sovereignty.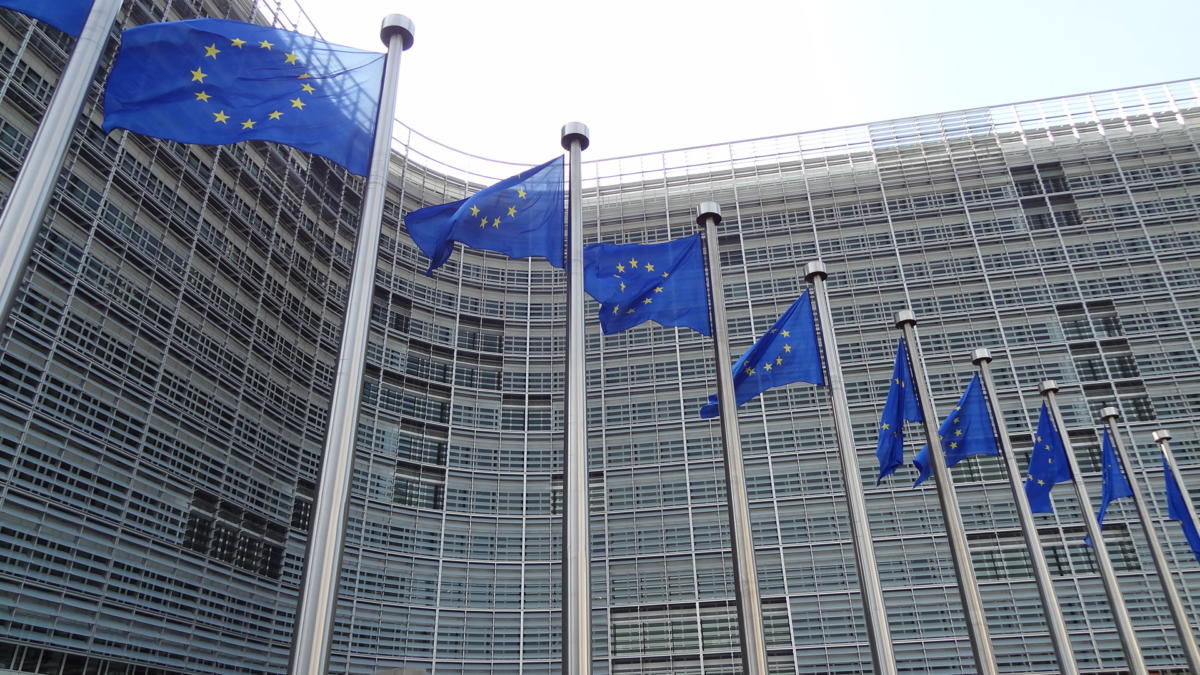 Flags in front of the European Commission headquarters in Brussels on June 17, 2015 Credit: Loek Essers
After two months of beta testing, European enterprise app and service store Cloud28+ is open for business, making it easier for companies wanting to host their applications or data in Europe to find a home for them.
A beta test is usually a shakedown, intended to remove any lingering bugs, but for Cloud28+ it was more of a shake-up.
The Cloud28+ catalog offers European businesses around 700 infrastructure-, platform- and software-as-a-service offerings from almost 150 partners. It allows them to choose services based on price, performance, and the location where the data is hosted, among other criteria.
Barely a week after the beta test began, the first shock came, as data sovereignty and hosting location unexpectedly took on new importance for many European cloud services businesses. The European Union's top court, asked to clarify a point of law in a case concerning Facebook in Ireland, struck down the Safe Harbor Agreement that had previously allowed businesses to export EU citizens' personal data -- that of their customers or employees, for instance -- to the U.S. for processing. Those that weren't scrambling to make new arrangements were left wondering whether they complied with EU data protection law, which requires that personal data be afforded the same level of privacy protection wherever it is processed.
The second shock for Cloud28+ came two weeks later, when its main backer, Hewlett-Packard, said it will pull out of the public cloud business come January 31, although the company pledged ongoing support for its Helion OpenStack distribution and to continue managing hybrid cloud services for its customers.
Hewlett-Packard was in the process of splitting itself into the new HP, focusing on printers and PCs, and Hewlett Packard Enterprise (HPE). Their separation became official on Nov. 1, but it was another month before HPE anointed its new preferred cloud provider, Microsoft Azure.
Now the Cloud28+ team are putting all that behind them: The catalog is now open for business, HPE's senior marketing manager for Cloud28+, Guillaume Runser, wrote on Thursday.
The catalog, at cloudofclouds.eu, lets users search for and compare cloud services, although if they want to buy, they'll be redirected to service providers' own sites to sign up. There are other sites cataloging services hosted in Europe, such as endofsafeharbor.eu, but it doesn't offer the same search tools.
While the main backer of Cloud28+, HPE, is throwing in its lot with Microsoft for hosting, that hasn't stopped other hosting providers from joining.