3DMark Time Spy tested: We pit Radeon vs. GeForce in this major new DX12 benchmark
Finally, a test that measures GPU performance with next-gen graphics.
You can disable async compute in a custom run, however. We did so to see how AMD and Nvidia's cards compare with that crucial feature turned off, and to see how the GTX 1070—which includes key new async compute features—performs in relation to the older GTX 970 and GTX 980. (Note that there is no overall score assigned in custom runs.)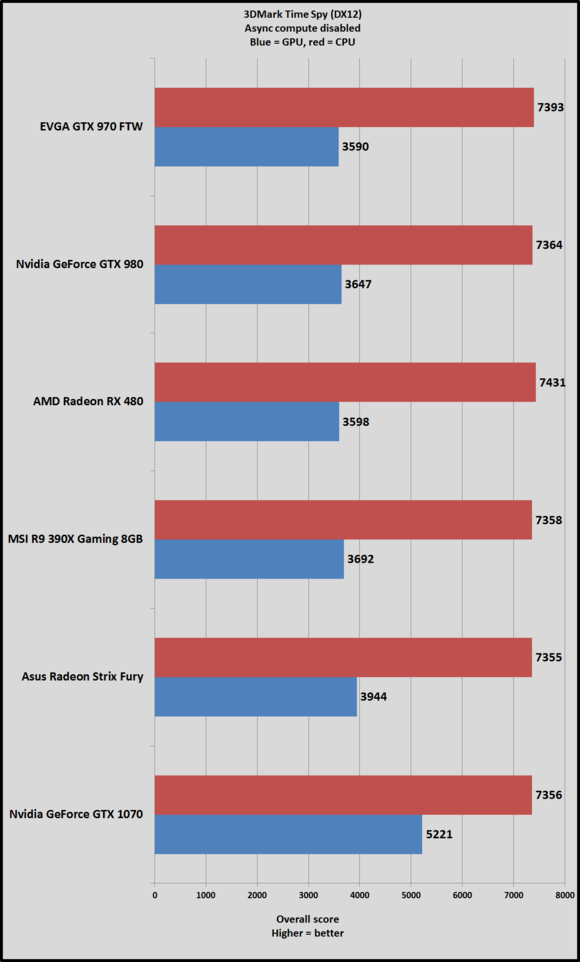 And here's a graph comparing just the graphics scores of the cards, with async compute both enabled and disabled.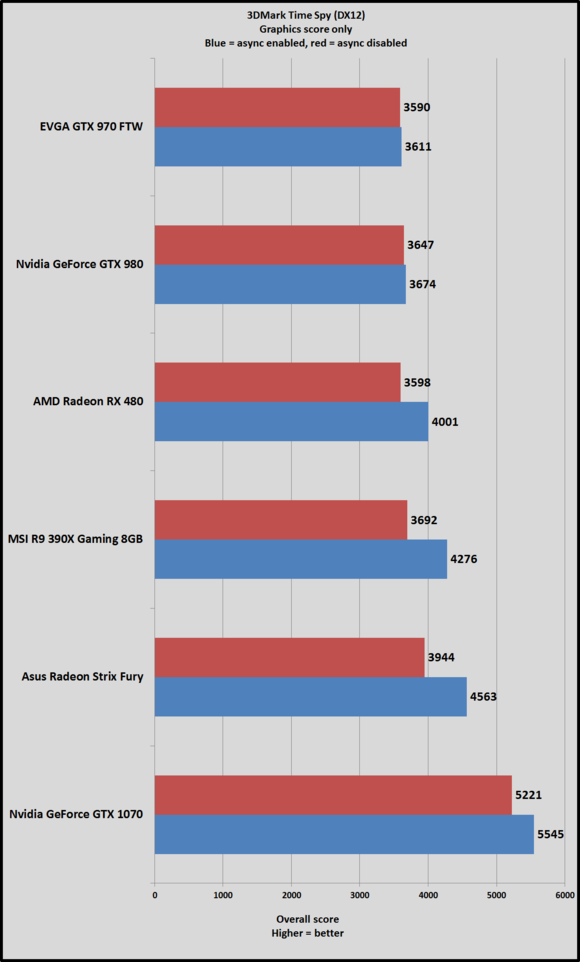 Now isn't that interesting.
Nvidia's GTX 970 and GTX 980 see very minor graphics score decreases running Time Spy with async compute disabled, but remain static for the most part. Meanwhile, the GTX 1070 sees a larger decrease (while still dominating overall), indicating that the async improvements Nvidia built into the Pascal GPU indeed make a difference.
But the graphics scores for AMD's cards positively plummet, driving home just how important the dedicated async shaders are for Radeon graphics cards—at least in DX12 games that take advantage of asynchronous compute. With async compute disabled, the Radeon cards tumble back down to relatively equal scores with their Nvidia counterparts, similar to what we'd see if testing these cards in DirectX 11.
Also compare the CPU scores between the two runs. It's clearly dependent on the GPU's async compute scheduling in some way, resulting in a fairly big difference when async compute is disabled.
Go forth and benchmark
But don't necessarily take our word for it. Want to see how your system handles DirectX 12, or simply try to push your rig to the top of the Time Spy leaderboards? Go download Futuremark's 3DMark suite—and expect to see Time Spy results show up in PCWorld's graphics card reviews in the future. Get it? Time Spy? In the future?
Okay, I'll stop now.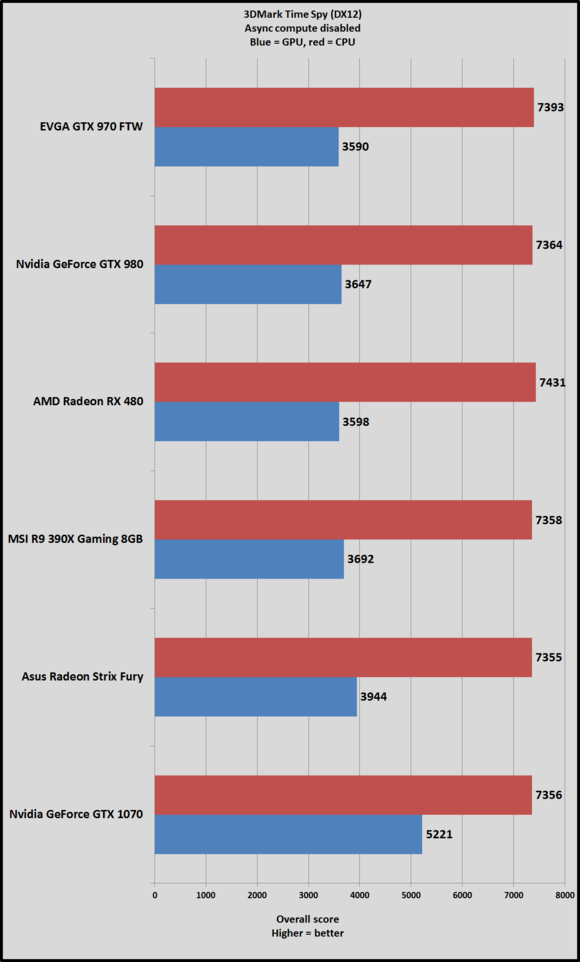 Previous Page 1 2 3 4