BackBlaze asks who makes the most reliable hard drive
Nearly every hard drive manufacturer has improved in reliability but one manufacturer still leads the pack, according to the latest hard drive survey from BackBlaze.
No matter what statistics and failure analysis nerds think of its methodology, there are still a lot of nuggets of gold. For example, the Seagate 3TB model ST3000DM001 has a one-year failure rate of 13.92 percent with a sample of 4074, The Seagate ST4000DM000 has one-year failure rate of 3.83 percent on a sample of 8800.
Of course, you can look at the Hitachi 4TB model HDS5C404ALE630 with a 0.81 percent failure rate on 4552 after three years of use and think, 'Well, maybe I need to buy that one instead'.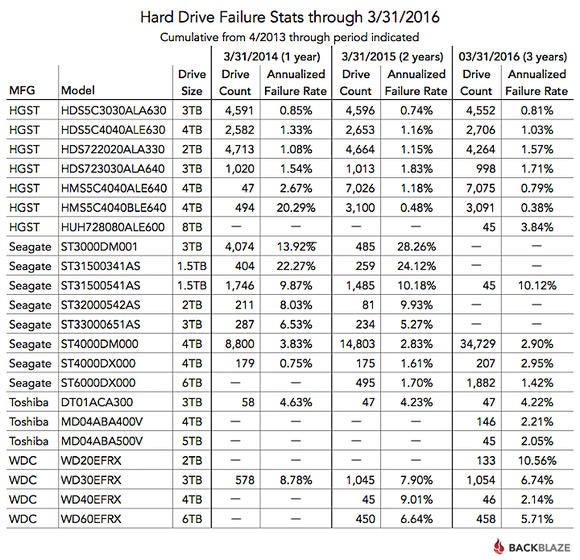 Source: Macworld AU