Digital Storm Aventum 3 review: This big, bad desktop celebrates high-end gaming
This rig doesn't just pack state-of-the-art hardware—it displays its components beautifully, too.
I have to give credit to Digital Storm, though. Even with just two video cards, the Aventum 3 makes for an impressive presentation. The custom case, water cooling, and performance give you plenty to humble-brag about to your friends.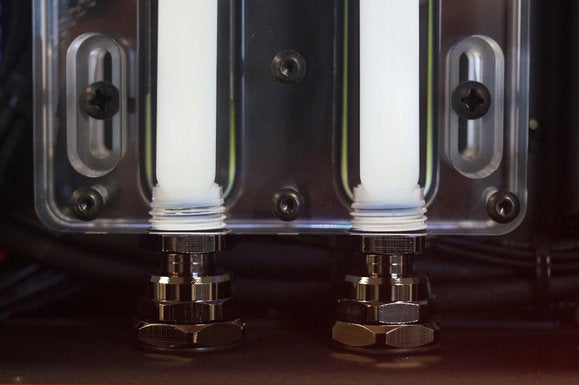 Is this cooling setup excessive? Maybe, but it sure looks slick. Credit: Gordon Mah Ung
Previous Page 1 2 3 4 5