Essential gear for working with an iPad Pro
Whether you're thinking of picking up an iPad Pro, or already have one and want to get more out of the tablet, here are some accessories that make working on the iPad Pro a breeze.
It's something Apple should include with every iPad Pro, but until then it's something every iPad Pro user should pick up.
The adapter itself is $75. In addition to the adapter, you'll need a USB-C to Lightning cable. You can get a one-metre cable for $35, or double the length to two metres for $55.
My tests have shown the standard 12W power adapter will charge the iPad Pro in 5 hours, whereas the 29W adapter cuts that time in half, to 2.5 hours.
Apple Pencil
I'm not sold on the Apple Pencil as a must-have accessory. I rarely every use mine, save for the occasional jotting of notes and game of SketchParty TV after its latest update.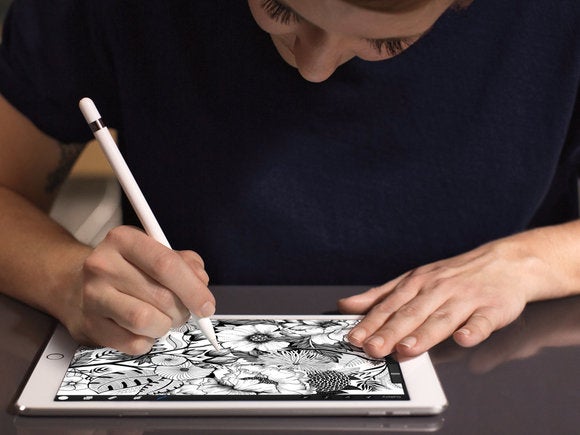 Still, the Pencil is easily the best digital writing and sketching experience available on the iPad Pro. And for those who often need to sign documents, sketch product designs or take notes in class, the Apple Pencil is the tool you want to have on hand.
With WWDC just around the corner, hopefully we will learn more about Apple's future plans for iPad Pro, not only in terms of software, but also in allowing access to its Smart Connector. More importantly, hopefully Apple will begin giving more than just Logitech access to the connector's tech.
As we recently saw with the Logi Base charging stand, we're only beginning to learn just how many tricks the connector has up its sleeve.