How to turn your old Android phone or tablet into a security camera
Your unused Android device can be repurposed for checking up on the baby or making sure your house is safe while you're away.
Presence
If you want something with a little more capability, check out Presence. It has more options than what you get with Perch, and there's an iOS app in case you want to be able to use the camera feature with an iPhone or iPad as well as Android.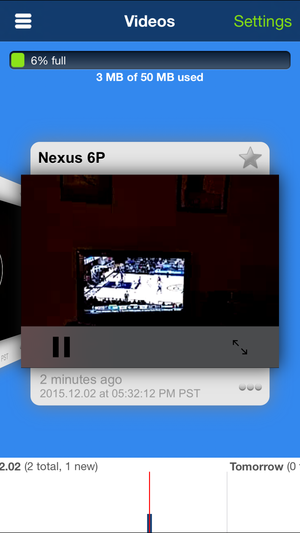 Presence is a good option if you want a cross-platform solution for using a device as a spy cam.
There's also a pretty easy method to "share" access to someone else temporarily by scanning a QR code generated from the app. This way you're not granting someone the permanent digital keys to your child's bedroom.
If you're a fan of IFTTT, then you'll really like Presence. That's because you can set up some "if this, then that" type rules and get push alerts about them. For example, you're able to get an alert if the camera detects motion or gets unplugged. This way you could theoretically find out if something is awry at your house.
It's also a good gateway to a home monitoring system with several other sensors as part of the family. While I didn't test this, I can see the potential. Though you're probably looking at a few hundred dollars to upgrade to a permanent security setup.
While Presence is free, there's a $50 per month annual plan to upgrade the amount of secure video storage to 5GB. You do, however, also get the ability to get an alarm on your monitoring device if motion is detected from the camera. You have to rely on email alerts instead (which did work rather well in my testing).
AtHome talks to multiple devices
Another good cross-platform alternative is AtHome. I most appreciated that I could start trying it out right away without the laborious account creation process. During the setup, you are walked through choosing whether you want to stream to a mobile device or computer and then get a prompt to download the proper app with a QR code.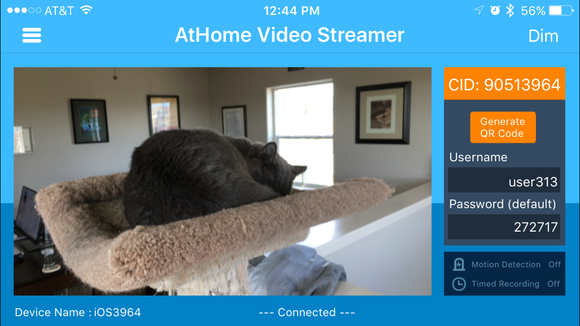 AtHome is a good choice for a cross-platform and cross-device setup.
Use this opportunity to make sure you install the right app: there's one for the video streamer/monitor and another to turn the old device into the camera. The streaming app can also stream the view from an IP camera connected to a computer. You're able to control devices like the i8 Plus by tilting and rotating the camera remotely.
You'll need a software download if you're going to use a computer to check in on your phone/tablet camera—there's no live streaming in the web yet. But it's pretty straightforward, if not altogether slightly unattractive.