iPhone 7 rumours: redesigned antenna lines, but no OLED until 2017
What would you want to see in the iPhone 7? (Yes, longer battery life is on our wishlist, too.)
Plausible? Apple has been releasing a lot of accessories in the last few months, especially for the iPad Pros. It's possible the company wants to continue this trend and will add Smart accessories to the 7 Plus. However, a Smart Keyboard suggests that the larger iPhone could have some Pro-style features, and we're not sure if Apple would want to have it compete with the just-released 9.7in iPad Pro.
No headphone jack, really?
The rumour: Here it is: a leaked iPhone 7 case... allegedly! 9to5Mac reported the leaked images as first posted on the @OnLeaks Twitter account. The leaks seem to corroborate a few other rumours about the iPhone 7. For example, the case has no slot for a 3.5mm audio jack, signalling that Apple may be pushing for only Bluetooth and Lightning-connected headphones. The case also has two equally sized speaker grills on each side of the Lightning port slot, confirming that the iPhone 7 will be the first to sport two speakers for stereo sound. Other than that, the purported case points to an iPhone 7 hardware design that's nearly identical to the iPhone 6s.
Plausible? The larger design of the iPhone 6 and 6s lines have proven very successful for Apple, so we can see why the company would want to play it safe design-wise with the iPhone 7. But this similar design may not offer enough reasons to upgrade as we've seen with previous numbered upgrades. We're hoping that Apple has more hardware tricks up its sleeve for the iPhone 7.
How does the dual-lens camera work?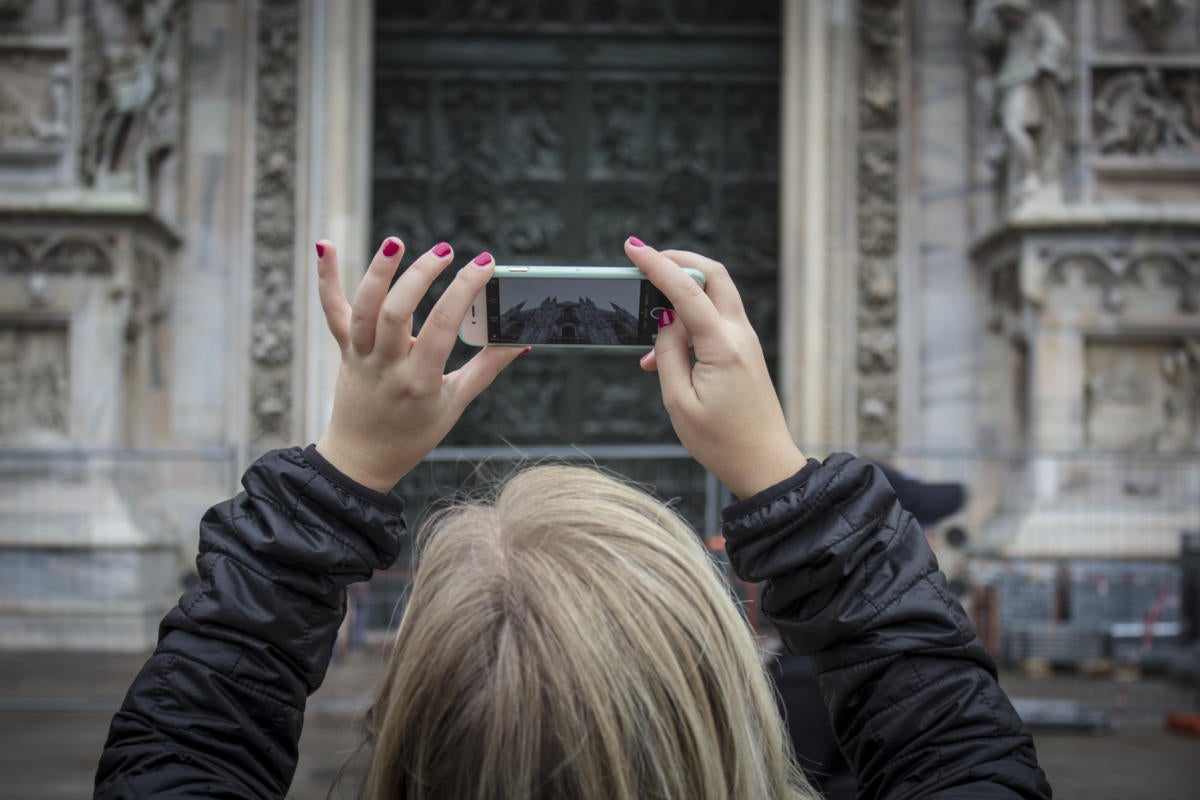 The rumour: We previously reported on the rumour that Apple is looking to bring a dual-lens camera to forthcoming iOS devices. Based on LinX camera technology that Apple acquired last year, the dual-lens incorporates a wide-angle lens and a telephoto lens. According to MacRumors, a recent Apple patent shows for a a split-screen viewfinder where users can see the full image in the wide-angle lens and zoom in with the telephoto lens. The camera will be able to take two separate pics, or use one of the lenses to shoot video and the other to take stills. More impressively, the camera could also implement LinX's technology to stitch it all together into one really crisp image.
Plausible? The race for bringing DSLR-quality cameras into smartphones is on. Samsung's recently-unveiled Galaxy S7 garnered rave reviews for its use of Duo Pixel Technology to take photos. Apple may be feeling the heat to create an equally stunning photo experience to the iPhone 7. If the dual-lens technology as outlined in this patent comes to fruition, it would help the iPhone regain its reputation as the best camera phone on the market.
Previous Page 1 2 3 4 5 6 Next Page