Razer Mechanical Keyboard Case review: Luxurious keys for iPad Pro
Durable and detachable, this backlit keyboard offers a desktop-class typing experience.
Unlike Create, Razer's case does not include a Smart Connector, instead pairing over Bluetooth. I was initially disappointed after being spoiled by the convenience of having one less accessory to charge, but there's a good reason for it: The bottom of the case features a magnetic hinge so the tablet can be detached from the base. For those with a larger desk or tabletop, the iPad Pro can be placed further away from the keyboard.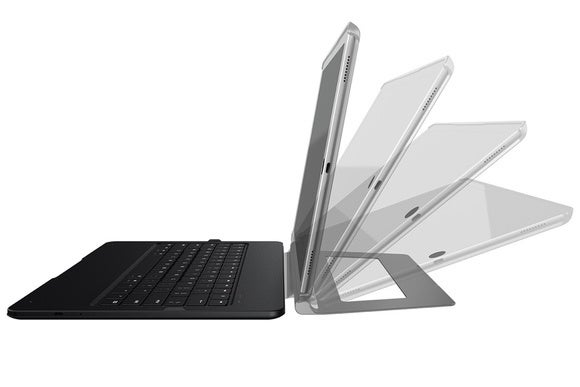 The Razer Mechanical Keyboard Case features a unique metal kickstand that allows an iPad Pro to be displayed at almost any viewing angle.
This is made possible by a rigid metal kickstand that adjusts to almost any viewing angle. When detached, the kickstand folds flat against the back of the case, slimming the overall weight to under 2.5 pounds for a more comfortable experience when the keyboard isn't required, such as reading or web browsing.
I used the Razer keyboard to write this entire review on my iPad Pro, and aside from the usual iOS limitations with text selection and editing, typing skill and accuracy was on par with what I'm accustomed to on the desktop.
It's worth noting Razer's case is strictly for the original 12.9-inch iPad Pro, although presumably a 9.7-inch model will follow.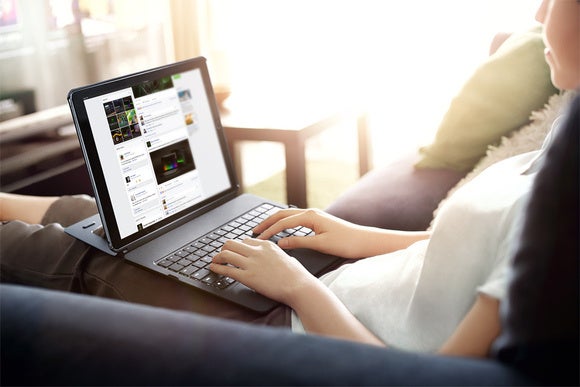 Despite this promotional image, the Razer Mechanical Keyboard Case isn't very comfortable for use on your lap.
Bottom line
The mechanical keys and detachable design of the Razer Mechanical Keyboard Case are a winning combination, but only for iPad Pro owners willing to put up with the extra bulk.