3 ways Wi-Fi can help retailers this holiday season
Sure, it might be a nice perk to give your customers free in-store Wi-Fi access while they're shopping. But there are a number of ways Wi-Fi can connect to your bottom line, too.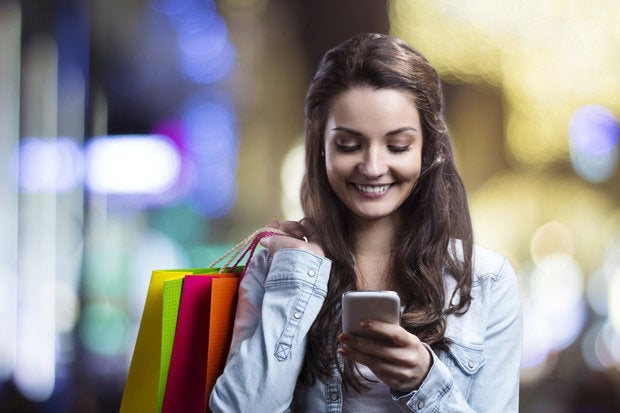 Credit: HalfPoint/Thinkstock
Millions of shoppers will navigate retail aisles this month in search of holiday gifts, many with smartphones in hand — ready to search for reviews, deals and offers before picking their presents. It might seem like a no-brainer for retailers to make a solid in-store Wi-Fi connection a priority in an era of mobile dominance. In reality, however, many have struggled to catch up to consumer Wi-Fi expectations and to take advantage of the growing number of ways Wi-Fi can help them connect with customers.
According to IHL Group's 2015 Store Infrastructure Study, "The Impact of Store Networks and Wi-Fi on Customer Experience," only 40 percent of retailers have an up-to-date Wi-Fi infrastructure. However, another 48 percent of retailers plan to upgrade their offering in the next three years — so it's clear that retailers have begun to see the huge potential of the technology.
"Over the past two years, the conversation about Wi-Fi has gone beyond people saying 'It's nice to have, but I don't know what to do with it,'" says Sebastian Andreatta, co-founder of Kiana Analytics, which uses Wi-Fi "fingerprints" from customer smartphones to detect customer presence and track customer location and movements. "Now, the conversation is more about, 'I need to have this.'"
Traditionally, retailers installed Wi-Fi to streamline inventory tracking using wireless devices. But today, both consumers and retailers want more: Consumers want to check reviews online or share product photos. Retailers have mobile apps they want customers to use in the store, but they can't count on the 4G signal to be good enough to download and use the app. "That can create more frustration for consumers, who don't want to wait more than a few seconds," says Ricardo Belmar, retail technology expert for Hughes, a wireless systems and services provider. "When customers go into the store they have a baseline for what they think an experience should be when connected to WI-FI, based on their cable internet service at home." In addition, he says, consumers expect a secure, protected connection.
The biggest retail benefits from Wi-Fi come not from an open guest network but one where customers need to opt-in to the in-store Wi-Fi and, in exchange for a special offer, share some information, such as a Facebook profile, an email address or a phone number. These are several ways retailers can win big this season with a robust opt-in, in-store Wi-Fi network:
1. Wi-Fi helps support mobile-equipped associates
Bloomingdale's store in Palo Alto, Calif., which opened in the fall of 2014, provides all associates with a mobile device to help them assist shoppers — they can provide information about product availability; call, email or text customers; and complete transactions. According to the IHL Group study, providing associates with Wi-Fi has a strong impact on sales and loyalty: Forty-eight percent of retailers reported that giving employees Wi-Fi access boosted shopper loyalty, resulting in a 3.4 percent increase in sales.